Post by Scumhunter on Dec 15, 2020 3:00:08 GMT -5
Hello all,
Needless to say, 2020 has been one of the most tumultuous years in United States history. Unfortunately, some cases on our forum that really need the publicity may have been pushed out of the spotlight by the the year's other many top stories. This is why, after debating waiting until later in the year, I am doing my yearly tradition of releasing my Top 20 Most Wanted fugitives from the past year now.
In tradition from the America's Most Wanted days, the forum year is generally considered between all cases added to our site from December 1st of the previous year to the end of November in the current forum year. I also generally like to keep the list somewhat recent, and only fugitives wanted within the past ten years (or a warrant issued within the past ten years) are usually considered. The following are the Top 20 bad guys I want caught the most that we profiled between December 1st, 2018 to November 30th, 2019.
Although I can't 100 percent guarantee, all of these fugitives were still at large to the best of my knowledge on this posting date (December 15th, 2020).
Just a few technical notes before we get started:
-A CAPTURED stamp will appear next to the name of any fugitives captured after I made my list. You can click on the links for any further details as to where when etc..
-A RETRACTED- ALREADY CAPTURED stamp will appear next to any fugitives if it turns out they were already captured before my list was made but our website was not alerted.
#20. Lloyd Jones- Louisiana- 2020: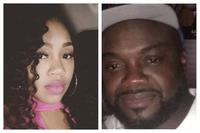 (Left is victim Ronnika Richburg, Right is Lloyd Jones)
Lloyd Elsalvador Jones is wanted for the shooting death of his ex-girlfriend Ronnika Richburg in her home in Avondale, Louisiana.
Lloyd Jones Jr. allegedly couldn't take no for an answer and was reportedly stalking and harassing Richburg for weeks.
Richburg's mother's boyfriend was also allegedly shot by Jones but survived.
amwfans.com/thread/10852/lloyd-jones-louisiana-2020
19. Brody Baca- California- 2018: (CAPTURED)
Brody Baca is wanted out of Riverside County, California for allegedly shooting one man to death and shooting and paralyzing another man outside a liquor store in Banning California in 2018.
amwfans.com/thread/9709/brody-baca-california-2018
18. Elder Paz-Perez- Louisiana- 2020:
Elder Paz-Perez is wanted for a chillingly horrific crime in which he and his two brothers allegedly broke into a 10-year-old girl's bedroom and sexually assaulted her.
Weeks after the alleged incident, two new alleged victims, both underage girls, came forward to authorities to claim Paz-Perez had molested them in the past.
amwfans.com/thread/10739/elder-paz-perez-louisiana-2020
17. Myung Jin Kim- California- 2016/2018:
Myung Jin Kim was named this year as a suspect in a 2016 murder in San Jose, California in which a man was found shot to death inside his vehicle.
Kim is also a suspect in an unrelated murder that occurred in Westminster, California in 2018.
amwfans.com/thread/10021/myung-jin-california-2016-2018
16. Ricardo Casaya- Texas- 2020:
Ricardo Casaya is wanted in connection to a double homicide in Houston Texas which occurred on a freeway during evening rush hour.
amwfans.com/thread/10460/ricardo-casaya-texas-2020
15. Gabriel Hernandez (Still at large as of April 23rd, 2021); Joel Casas (Captured in April 2021)- California- 2020:
(Above: Left: Gabriel Hernandez. Right: Joel Casas.)
On March 23, 2020, Ruben Hernandez, 43, and his 10-year-old daughter were shot in their home on 29000 block of Avenida La Vista in Cathedral City, California. Hernandez was pronounced dead at the scene, however, his young daughter survived, according to news articles. There were arrests in the case, but Hernandez and Casas were later identified as suspects and at-large fugitives by Cathedral City Police.
amwfans.com/thread/10104/gabriel-hernandez-joel-casas-california
14. Bob Tang- California- 2017:
Bob Tang is wanted for his alleged involvement in the murder of his supposed "close friend", Piseth Chhay, in Alameda County, California, on May 14, 2017. It is alleged that Tang murdered Chhay, dismembered his body, and then fled to his homeland of Cambodia. On November 2, 2017, a felony arrest warrant was issued for Tang in the County of Alameda, California, after he was charged with murder. On March 26, 2019, a federal arrest warrant was issued in the United States District Court, Northern District of California, San Francisco, California, after Tang was charged with unlawful flight to avoid prosecution.
amwfans.com/thread/10206/bob-tang-california-2017
13. Kevin P. Anderson- Wisconsin- 2020: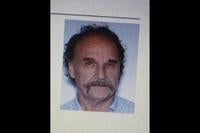 Kevin Anderson is wanted in the alleged double homicide of his sister and brother-in-law in Jefferson County, Wisconsin on June 16th, 2020.
Anderson allegedly shot them to death after a dispute over his and his sister's parents' will. He allegedly then set the home of the crime scene on fire after the double homicide.
amwfans.com/thread/10488/kevin-anderson-wisconsin-2020
12. Gerald Washington- Texas- 2020: (CAPTURED)
Gerald Washington was already out on bond on murder charges thanks to a genius judge when he was linked to the shooting and killing of a second victim on February 9th, 2020 in Houston, Texas.
amwfans.com/thread/10666/gerald-washington-texas-2020
11. Henry Jones Jr.- Michigan- 2020: (CAPTURED)
Henry Lewis Jones Jr. is facing open murder and first degree child abuse charges involving the death of his girlfriend's 18-month-old son in Battle Creek, Michigan
Jones was last known to be living in Battle Creek but also has ties to Kalamazoo, Michigan.
amwfans.com/thread/10864/henry-jones-jr-michigan-2020
10. Trung Duc Lu- Pennsylvania- 2019:
Trung Duc Lu is wanted in connection with the August 2014 torture, kidnapping, and murder of two Vietnamese brothers in Philadelphia, Pennsylvania. A third male was also tortured and kidnapped, but managed to survive the attack. On July 10, 2019, a federal arrest warrant was issued for Lu in regards to the case.
Also part of this overall case is Tam Minh Le, a fugitive who was on the U.S. Marshals Top 15 Most Wanted list and whom our forum also covered before his capture in 2015.
amwfans.com/thread/10304/trung-duc-lu-pennsylvania-2019
9. Michael Pratt- California- 2019:
Normally I give a blurb of my own but because this is a complicated case hard to explain briefly here is the FBI.gov website description of this fugitive who is still on the FBI site as wanted as of 12/15/2020 and may be hiding in New Zealand:
From approximately 2012 to October 2019, in the Southern District of California and elsewhere, Michael James Pratt and others allegedly participated in a conspiracy to recruit young adult and minor women to engage in commercial sex acts by force, fraud and coercion. Pratt and a co-conspirator owned and operated a pornography production company and online pornography websites, "GirlsDoPorn" and "GirlsDoToys."
Pratt and his co-conspirators allegedly recruited young women from around the United States by posting advertisements for clothed modeling jobs on the Internet. Pratt and his co-conspirators advised the women responding to the ads that the jobs were in fact for pornographic videos and that they would be paid between $3,000 to $5,000 U.S. dollars for a one-day video shoot. To persuade the women to participate, Pratt and his co-conspirators allegedly convinced the women they would remain anonymous, that their videos ​would be provided to private collectors on DVD, and would not be posted on the Internet. Pratt allegedly paid other young women working at his direction to act as references or provide false assurances to the women that, if they filmed a video, the video would not be posted online. Some ​women were not permitted to leave the shooting locations until the videos were made ​and ​others were allegedly forced to perform certain sex acts they had declined to do. Allegedly, some of the women were sexually assaulted. ​
amwfans.com/thread/10412/michael-pratt-california-2019
8. Pedro Fuentes Espinoza- Texas- 2019/2020: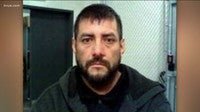 Pedro Fuentes Espinoza is wanted in connection to two different slayings in Austin that happened within six months of each other. Austin police also believe Fuentes Espinoza may have fled to Austin recently after committing a murder in Mexico.
amwfans.com/thread/9968/pedro-fuentes-espinoza-texas-2019
7. Martrell Harris- Texas/Louisiana- 2017-2020: (CAPTURED)
Martrell Harris is suspected of being the leader of a drug trafficking organization where he has allegedly ordered multiple killings in East Baton Rouge Parish, Louisiana. He reportedly has been investigated for over a decade.
One of Harris' alleged hits was the highly publicized death of rapper Lorenzo Dixon, who went by the name Zoe Realla. Dixon was shot in broad daylight by masked assailants in Baton Rouge on April 22nd, 2017. He died at the hospital a few days later.
While Harris paid one of the alleged hit-men, Dexter Collins (Collins was arrested earlier in the year), $2,000 and two ounces of heroin for the slaying, other participants were promised promotions in the drug organization for their part in the crime, documents say.
An affidavit also says that, months later, Harris ordered the September 2017 killing of 68-year-old David Walker after Walker witnessed a double homicide earlier the same day. The alleged hit-man, Collins, also shot Walker, the affidavit says.
A witness told police Walker had been killed because he had knowledge about who was involved in the double slaying. One of the men he saw get shot was "involved in large-scale narcotics trafficking" with Harris, according to an arrest warrant filed almost two years after Walker was killed.
Although I can not find anything online suggesting Harris is connected to the case, his alleged hitman in the Zoe Realla case, Dexter Collins, also allegedly shot and killed a woman outside a Houston, Texas grocery store in 2008.
Finally, Harris is also wanted in Texas on federal firearms charges.
amwfans.com/thread/10120/martrell-harris-texas-louisiana-2017
6. Alexander Michelson- Texas- 2017/2020: (CAPTURED)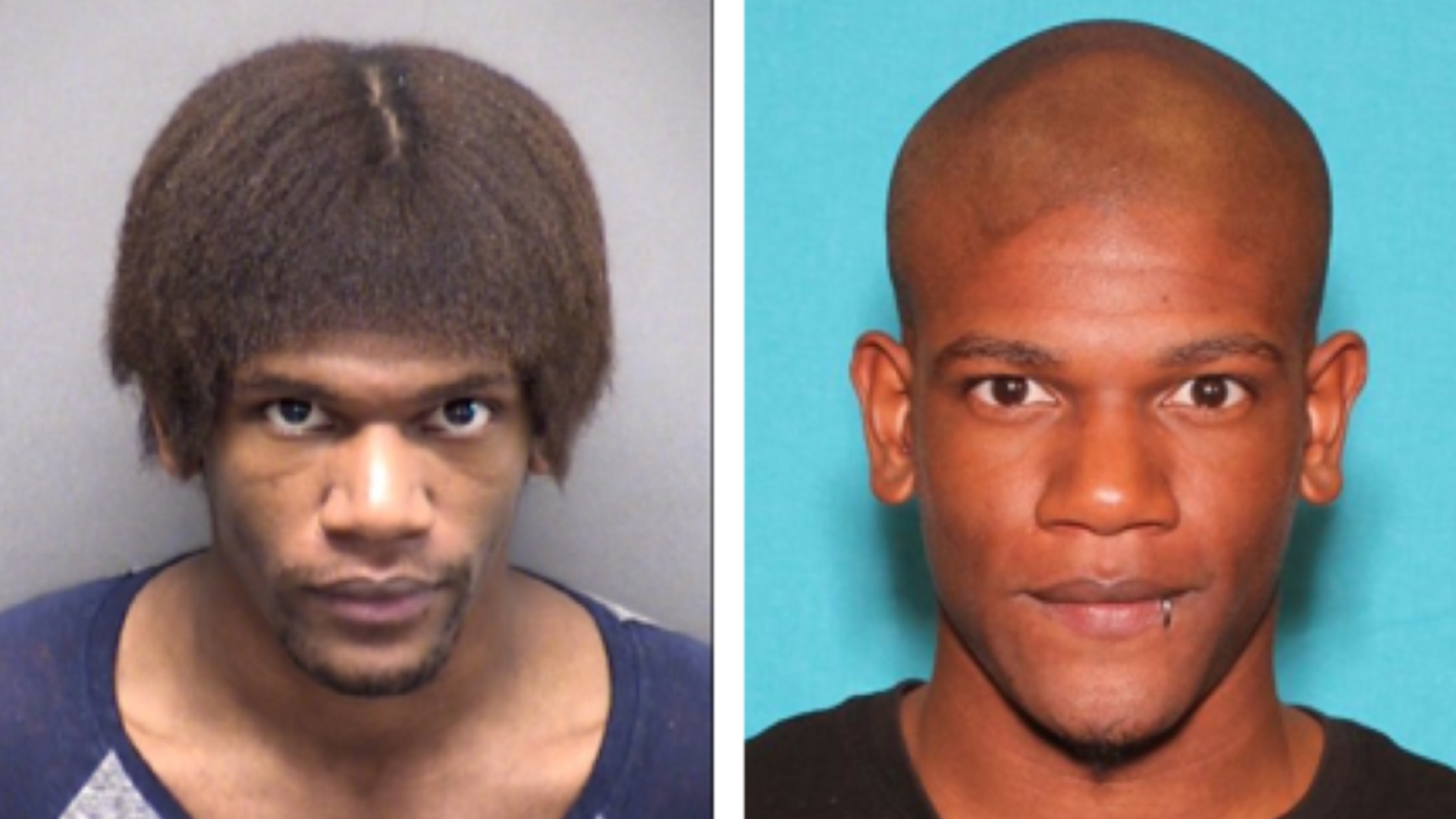 Alexander Joshua Michelson was already fugitive in two separate sexual assault cases when he was named a suspect in the October 2018 murder of 20-year old Mia Lutzenberger in San Antonio, Texas earlier in the year.
Although Michelson is technically only wanted for questioning in Lutzenberger's murder, he is officially a fugitive in the sexual assault cases, one of which occurred in May of 2017.
Michelson allegedly told one of his reported victims that he was a serial killer who hid bodies underneath his home and in the woods of Seguin, Texas.
amwfans.com/thread/10530/alexander-joshua-michelson-texas-2017
5. Jose Villarreal-Hernandez- Texas- 2013:
Jose Rodolfo Villarreal-Hernandez, also known as "El Gato," is wanted for his alleged involvement in the interstate stalking and conspiracy to commit murder-for-hire of 43-year-old Juan Jesus Guerrero Chapa on May 22, 2013, which occurred outside a busy shopping center in Southlake, Texas. A federal arrest warrant for these charges was issued on June 20, 2018.
Villarreal-Hernandez allegedly holds an active leadership position in the Beltran Leyva drug-trafficking organization within the region of San Pedro Garza Garcia, Nuevo Leon, Mexico.
According to reports, Juan Guerrero Chapa was a defense attorney for a rival cartel and Villarreal-Hernandez had allegedly stalked and planned for his murder for two years.
Villarreal-Hernandez is also suspected in at least ten homicides in Mexico.
Villarreal-Hernandez was added to the FBI's Top Ten list back in October.
amwfans.com/thread/10800/jose-villarreal-hernandez-texas-added
4. Derreck Flocco- New Mexico- 2019: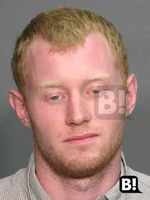 (Above are undated photos of Flocco)
Derreck Flocco is wanted for a 2017 drive-by triple shooting in Albuquerque, New Mexico that killed a 14-year-old boy and left two of the boys' friends injured. Flocco, who is believed to be from California with very few ties to New Mexico, was officially indicted in 2019.
amwfans.com/thread/10331/derreck-flocco-new-mexico-2019
3. Jorge Rico-Ruvira- New Mexico- 2020:
(Above: Left: Osiel Ernesto Rico (missing child), Right: Jorge Rico-Ruvira)
Jorge Ernesto Rico-Ruvira is wanted for his alleged involvement in the murder of his girlfriend in Roswell, New Mexico, on January 7, 2020. Rico-Ruvira allegedly fled with the couple's three-year-old son, Osiel Ernesto Rico.
Rico-Ruvira is still at large and his son Osiel is still missing according to the FBI website at the time of this posting.
amwfans.com/thread/9704/jorge-rico-ruvira-mexico-2020
2. Alexis Rojas-Mendez- Texas- 2020: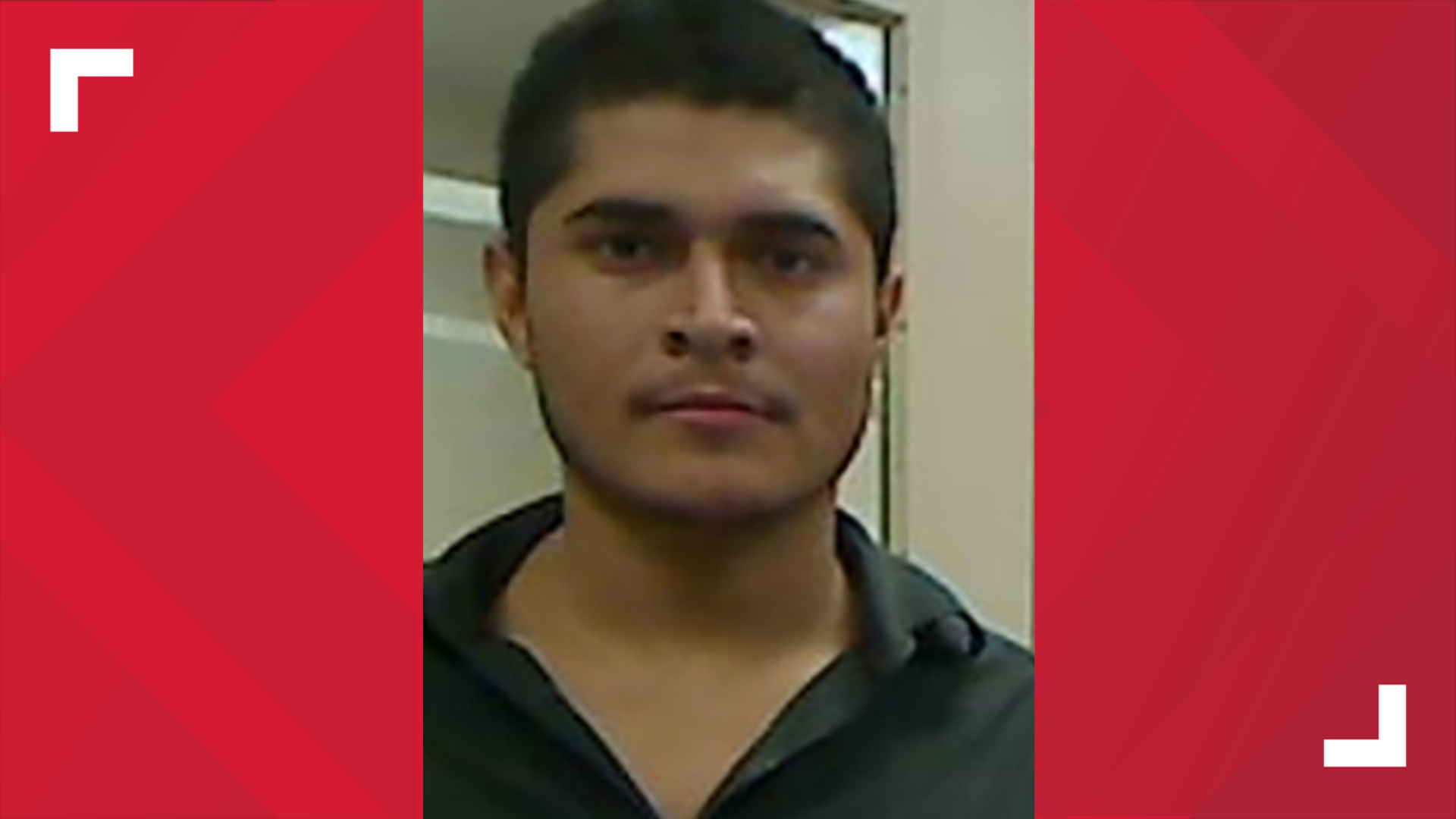 Rojas-Mendez is wanted out of Houston Texas for allegedly beating his pregnant girlfriend to death with his steel-toed work boots while his 8-year old son watched the horrific crime. Rojas-Mendez then allegedly left his girlfriend's body in bed with his son before fleeing.
amwfans.com/thread/10752/alexis-rojas-mendez-texas-2020
1. Clarence Hebron- Illinois- 2020: (CAPTURED)
Clarence Hebron is wanted out of the suburban Chicago town of Riverdale, Illinois for the alleged shooting death of
his girlfriend Jessica Beal and her brother, Damien Beal. He then allegedly abducted his and Jessica Beal's 1-year-old son who was thankfully returned safely to a police station the next afternoon.
Jessica Beal was pregnant and according to television interviews with her aunt, Hebron being upset because he may have thought the baby wasn't his might be a possible motive in the case.
Even more frustrating and upsetting is Hebron should not have been free to allegedly commit this tragedy in the first place- Hebron was out from prison after he was charged in a series of violent crimes, including a 2019 incident where he allegedly crashed into another vehicle while fleeing a traffic stop, killing a woman in Chicago's Englewood neighborhood.
Hebron is believed to be possibly in Michigan or Minnesota as far as whereabouts.
amwfans.com/thread/10937/clarence-hebron-illinois-2020