Post by Scumhunter on Sept 24, 2020 3:12:28 GMT -5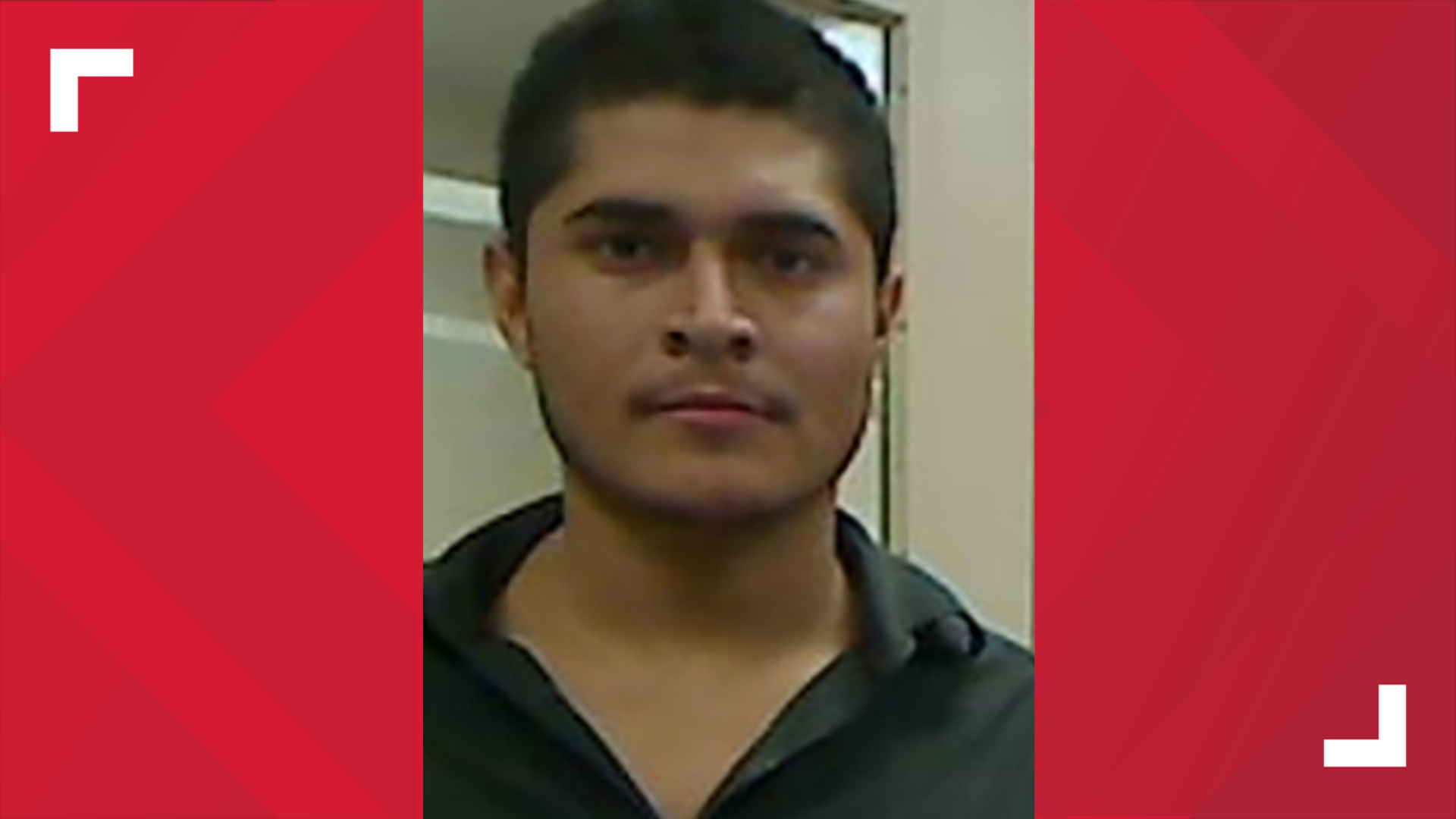 (Above photo credit: khou.com via Houston Police Department)
Fugitive Profile as of September 24th, 2020:
(Based on Harris County online criminal court records)
Full Name: Alexis Armando Rojas-Mendez
Date of Birth: 11/19/1997
Age (as of 9/24/2020): 22 years old
Height: 5'6"
Weight: 180 lbs
Hair: Black
Eyes: Brown
From khou.com:
HOUSTON — Alexis Armando Rojas-Mendez is a wanted man after Houston police said he beat his pregnant girlfriend to death last weekend and left her dead body in a bed with his son.
Police said Rojas-Mendez, 23, killed 27-year-old Ashley M. Garcia at an apartment in the 5500 block of De Soto Street. When police arrived Saturday morning, they said they found Garcia had severe trauma all over her body and determined she had been beaten to death. She was pronounced dead at the scene.
According to court documents, the couple's 8-year-old son said he saw Rojas-Mendez beating his mother with his steel-toe work boots the night before her body was found.
Investigators said they were able to identify Rojas-Mendez as a suspect in the case. Investigators also said Rojas-Mendez reached out to his sisters after the crime in attempts to borrow money for an "out-of-town job." They did not give him any money and said he sounded "stressed out," according to court documents.
He has been charged with murder and has not been taken into custody.
Anyone with information about the case or the whereabouts of Rojas-Mendez is urged to contact the HPD Homicide Division at (713) 308-3600 or Crime Stoppers at (713) 222-TIPS.
www.khou.com/mobile/article/news/crime/man-beat-his-girlfriend-to-death/285-20848d29-15d4-4201-b782-7dfbb507d2ec
Thoughts? As of this posting date (9/24/2020), Rojas-Mendez is still listed as having a warrant/still not in custody according to a search of Harris County's online criminal court records:
www.hcdistrictclerk.com/edocs/public/CaseDetails.aspx?Get=UKkHmYAZ6Lbz4lFU8cWbJDqIZSk4styC6S2ZWWO0NOVO4IchjWPWDlyLgiV33F6h37dV8a07THJ45MPaGo81fO70fiydo77/eU+b5k4ZZH28w06AmLPkshfEHzHI2YNfNgpofEUl8jUTQbx2x2S0PIrRysCImXZg6pN36UeegKYVoeisfYL1NQ==
And yeah words cannot express how pissed off this case makes me. Not only did he allegedly beat his pregnant girlfriend to death, but in front of his own son as well (edit: the boy apparently didn't know Ashley was dead and woke up in bed the next day, but apparently he did see Alexis allegedly beating her). We've had cases where it is one or the other but very rarely both tragic aspects when it comes to child victims. And quite frankly this is in my opinion the most brutal homicide we've seen this year on this forum. I can only imagine what the family of Ashley Garcia is going through and every second this alleged piece of human excrement stays on the run is a second too long.
Admin Note: If you have any news-related updates on this case, please contact us here: amwfans.com/thread/1662/website-contact-form