Post by Scumhunter on Mar 5, 2015 10:31:50 GMT -5
(Above photo credit: RCMP Most Wanted website)
Fugitive Profile as of March 5th, 2015
(Based on RCMP Most Wanted website):
Sex:
Male
Born:
November 1961
Hair Color:
Blond
Eye Color:
Blue
Weight:
150 lbs
Height:
5'7
Tattoos:
Upper right arm, winged horse
TIPS: Take no action to apprehend this person yourself. Report any information to the nearest RCMP detachment or the police in your area or contact Crime Stoppers at 1-800-222-8477.
Ronald Box has been wanted by the Royal Canadian Monted Police by 1992. He was aired on the December 1st, 1995 episode of Unsolved Mysteries. Below is the RCMP wanted/Unsolved Mysteries description of his case:
"Around the town of Carcross, Yukon Territory, Ronald was known as a sculptor, taxidermist, outdoorsman and an expert with guns. Now he's known as a suspected killer. After a long history of marital discord and allegations of spousal abuse, Ronald's wife, Lynn, sought refuge in a shelter for battered women on March 1, 1992. Her only visitor that night was her best friend, Krystal Senyk. Theirs was a close friendship that sources say Bax deeply resented. When Krystal returned to her home at around 11 p.m. someone was lying in wait for her. A single shot from close range left Krystal dead in the doorway of her own home. Ronald Bax vanished immediately and is the only known suspect in the murder. Bax has family in Michigan and there is a strong possibility that he is hiding somewhere in the U.S."
Thoughts? I'd say there's a strong possibility Bax fled to the United States since that's where he has family. For what it's worth, I found some age-enhanced sketches which I'll post below (and the links about the case after that as well)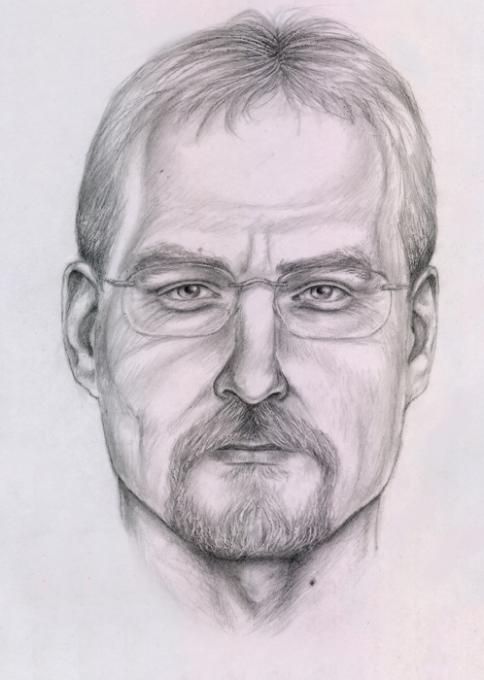 unsolvedmysteries.wikia.com/wiki/Ronald_Bax
www.rcmp-grc.gc.ca/en/wanted/ronald-jeffrey-bax
(UPDATE: As of July 23rd, 2018, Bax is still listed on the RCMP website as one of their most wanted fugitives).
Admin Note: If you have any news-related updated information on this case, please contact us here: amwfans.com/thread/1662/website-contact-form