Post by Scumhunter on Dec 15, 2019 3:42:56 GMT -5
Hello forum members and lurkers alike,
As the admin of this forum, every year I see way too many bad guys and girls that need to be brought to justice for the alleged terrible acts that they've committed. Unfortunately there are way too many victim and loved ones of victims that need justice.
That's why I've decided to do a yearly tradition of highlighting the cases that I want solved the most from the previous forum-year. Although the amount may vary from year to year, this year I selected 20 cases.
In tradition from the America's Most Wanted days, the forum year is genrally generally considered between all cases from December of the previous year to the end of November in the current forum year. The following are the Top 20 bad guys and girls I want caught the most that we profiled between December 1st, 2018 to November 30th, 2019.
Although I can't 100 percent guarantee, all of these fugitives were still at large to the best of my knowledge on this posting date (December 15th, 2019).
EDIT: A CAPTURED stamp will appear next to the name of any fugitives captured after I made my list. You can click on the links for any further details as to where when etc..
20-11:20. Michael Arredondo- Arizona- 2018:
Arredondo is wanted out of Arizona for a June 2017 alleged homicide. The 27-year-old victim was stabbed 30 times.
amwfans.com/thread/8363/michael-arredondo-arizona-2018
19. Erik Arceneaux- Texas- 2019:
Erik Arceneaux is wanted for the alleged murder of his girlfriend, Maria Jimenez-Rodriguez, who went missing in June of 2018. Although her body has still not been found, it is believed Arceneaux allegedly dismembered her body with a chainsaw and disposed of her remains in trash bags based on tracked surveillance at a hardware store. Arceneaux was officially charged in 2019.
amwfans.com/thread/9450/erik-arceneaux-texas-2019
18. Erik Desean Addison- Pennsylvania- 2019 (CAPTURED)
Addison is wanted for an October 2019 highway shooting in Pennsylvania that left one person dead and ten others injured. Two small children including a 1-year-old were in the car of the deceased victim.
amwfans.com/thread/9456/erik-addison-pennsylvania-2019
17. Jorge Maldonado- Oklahoma- 2019:
Police in Ardmore Oklahoma say Jorge Maldonado, also known as George Maldonado, is wanted for questioning for multiple counts of lewd molestation and rape by instrument of a child under 14.
Officers say they believe there to be multiple victims, all of whom Maldonado previously knew.
amwfans.com/thread/8525/jorge-maldonado-oklahoma-2019?
16. Jorge Luis Tellez- California- 2019: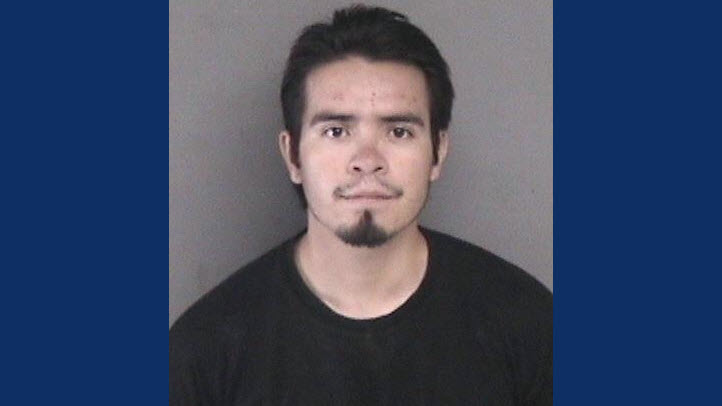 21-year-old Jorge Tellez is wanted out of Livermore, California for a July 2019 incident in which he allegedly shot and killed a 16-year-old boy after an argument.
amwfans.com/thread/8855/jorge-tellez-california-2019
15. Timothy Wyatt- Alabama- 2019:
In 2017, Wyatt was arrested after he allegedly kidnapped and assaulted a woman after breaking into her home in Autauga County, Alabama. Unfortunately the alleged victim died due to a respiratory illness and Wyatt was released on bond in July of 2019. He would go on the run after soon being accused of a similar incident in Chilton County, Alabama. He is wanted out of the county on charges of attempted kidnapping, assault, and rape.
amwfans.com/thread/9577/timothy-wyatt-alabama-2019
14. Torin &; Rena Smith- Colorado- 2019:
Torin Smith, and his wife, Rena, became fugitives after failing to appear in court in Park Country Colorado in January of 2019.
Torin Smith was arrested in 2017 on allegations of child sex assault. Prior to his arrest, Smith worked at Lake George-based Community Fellowship of Christians, ran a Christian retreat in Florissant called Praise Mountain Ministries, and led a home-school group involving dozens of young students. He failed to appear for a motions hearing.
Smith's wife, Rena, was recently found guilty of witness tampering and child abuse. Court documents say she sent emails to one of her husband's alleged victims, offering her counseling and prayer -- and telling her to drop the charges. She failed to appear for her sentencing.
amwfans.com/thread/8219/torin-rena-smith-2019
13. Leroy Headley- Vermont- 2018: (CAPTURED)
Headley is wanted out of South Burlington, Vermont for the alleged shooting and killing of his longtime partner in May of 2018.
Headley is also wanted for the alleged sexual assault of a minor. Last month, he was added to the U.S. Marshals Top 15 Most Wanted list.
amwfans.com/thread/8311/leroy-headley-vermont-2018-added?page=1
12. Osniel Perez De La Osa- Florida- 2019:
In July of 2019, Osniel Perez allegedly was part of an argument between multiple adult men outside a popular Miami restaurant. The argument lead to shots being fired, and sadly, a 16-year-old girl who was an innocent bystander was shot and killed.
amwfans.com/thread/8902/osniel-perez-osa-florida-2019
11. Fortunato Villagrana- Utah- 2016:
Fortunato Villagrana is wanted for the alleged drive-by shooting of 16-year-old Paris Gustin in Salt Lake City, Utah on July 5th, 2016. Villagrana was apparently enraged because the boys had allegedly thrown eggs at his car. The incident happened not immediately after the egg-throwing incident but rather after Villagrana allegedly purposely drove around looking for the boys armed with an AK-47.
amwfans.com/thread/8275/fortunato-villagrana-utah-2016
TOP TEN:10. Derrell Demon Brown- Michigan- 2019:
With a seemingly appropriate middle name, Brown is wanted for a double homicide in Grand Rapids, Michigan on March 13th, 2019. Police say Brown dated one of the two female victims. He is believed to possibly be hiding out in the Metro Atlanta Area.
amwfans.com/thread/8568/derrell-demon-brown-michigan-2019
9. Peicheng Shen & Guangyao Yang- California- 2018:
Peicheng Shen and Guangyao Yang are wanted out of Southern California and by the FBI for a July 2018 kidnapping scheme in which they allegedly kidnapped businessman Ruochen "Tony" Liao and demanded $2 milloon ransom from Liao's family. Sadly, Liao's body was found in June of 2018. Liao is believed to have died during the alleged kidnapping.
8. Omar Reyes-Ventura- Texas- 2019:
In 2019, a warrant was issued in Houston, Texas charging Reyes-Ventura with intoxication manslaughter. The warrant is related to a June 2018 crash where an 11-year-old boy was killed and a 4-year-old boy was injured as a result of a crash allegedly due to Reyes-Ventura's drunk driving.
amwfans.com/thread/8434/omar-reyes-ventura-texas-2019
7. Ryan Rivera-Meister- Nebraska- 2017:
On August 4, 2016, Ryan Rivera-Meister was caring for his girlfriend's 16-month-old baby boy while his girlfriend was at work in Grand Island, Nebraska. Later that day Rivera-Meister called 911 requesting medical assistance as the baby was not breathing. Paramedics found the baby unresponsive and after transporting the baby to a local hospital, it was determined that the baby needed immediate definitive care and was airlifted to a children's hospital in Aurora, Colorado, where the baby later died as a result of his injuries. It was later determined the infant suffered significant, severe abuse resulting in his death. Soon thereafter, Rivera-Meister fled Grand Island, Nebraska, and he is believed to have fled the United States for Guatemala.
On January 24, 2017, a state arrest warrant was issued in the County Court of Hall County, Nebraska, charging Ryan D. Rivera-Meister with committing child abuse intentionally causing death. On February 13, 2017, the United States District Court, District of Nebraska, issued a federal arrest warrant charging Rivera-Meister with unlawful flight to avoid prosecution.
amwfans.com/thread/8441/ryan-rivera-meister-nebraska-2017
6. Karlton Sirmons- Georgia- 2019: (CAPTURED)
Karlton Sirmons is wanted for a double homicide in Norcross, Georgia that he allegedly committed on November 4th, 2019. Sirmons is additionally wanted in Georgia on aggravated assault charges in Cobb County from 2013, Gwinnett County from 2015 and Bibb County from 2018. He has previously been arrested on charges related to drugs, assault, terroristic threats and kidnapping. The manhunt for Sirmons was recently elevated to "Major Case" status by the U.S. Marshals.
amwfans.com/thread/9510/karlton-sirmons-georgia-2019
5. Richard Wall- Nevada/California- 2008-2011:
Richard Wall, a wealthy California businessman, is suspected by authorities in Nevada and California the execution of a prominent local attorney and two others. In articles, police seem to indicate they suspect all three executions to be hired hits, and they want to talk to Wall about them.
amwfans.com/thread/9531/richard-wall-nevada-california-2008
4. Isaiah Murchison- Washington D.C.- 2018: (CAPTURED)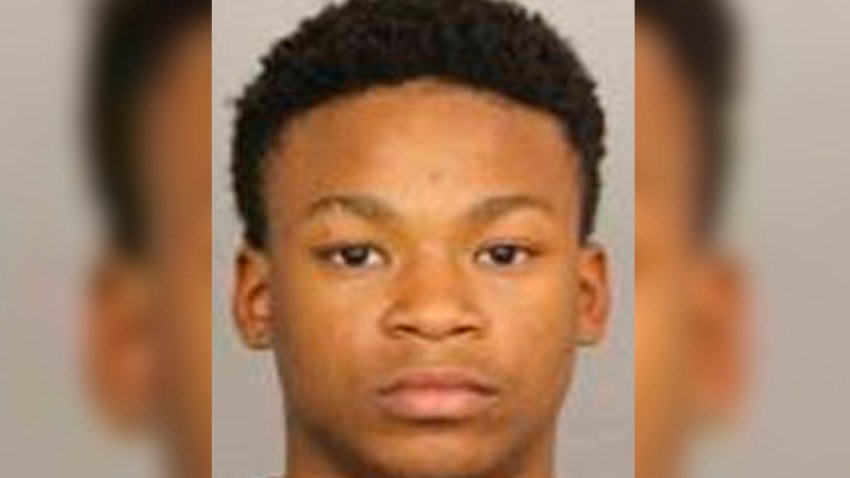 In 2019, Murchison was indicted as part of a group that allegedly fired into a crowd on a Washington D.C. street on July 16th, 2018. The incident was reportedly payback for a 2017 shooting involving members of the group. Sadly, as a result of this senseless violence, 10-year-old Makiyah Wilson was struck and killed by a stray bullet from the shooting while she was buying ice cream.
amwfans.com/thread/8877/isaiah-murchison-washington-2018
3. Nimrod Perez Guerrero- California- 2018:
Nimrod Perez has been wanted out of Monrovia, California since December of 2018. Guerrero is wanted in connection with the killings of a woman and her teenage daughter found in a Monrovia apartment. The victims were identified as 41-year-old Cecilia Meza and 17-year-old Kelsey Meza. Investigators say Guerrero had an on and off relationship with Cecilia Meza.
amwfans.com/thread/8108/nimrod-perez-guerrero-california-2018
2. Phillip Williamson- California- 2019: (CAPTURED)
Phillip Williamson has allegedly killed at least three people in the California town of Hesperia within just a few weeks of each other. He allegedly killed 35-year-old Brandi Jones in late August of 2019. In early September, Williamson was named the suspect in the double homicide of 43-year-old Jason Culberson and 37-year-old Melissa Graetz.
amwfans.com/thread/9176/phillip-williamson-california-2019
#1 MOST WANTED: Jory Worthen- Arkansas- 2019: (CAPTURED)
Jory Worthen is wanted out of Camden, Arkansas for allegedly murdering Alyssa Cannon, who was his 20-year-old girlfriend, and Cannon's son, 4-year old Braydon Ponder. Worthen was possibly spotted in Sylvester, Georgia earlier in the month. Wherever Worthen is hiding, he should be easy to spot due to his multiple tattoos.
amwfans.com/thread/8745/jory-worthen-arkansas-2019