Post by Scumhunter on Jul 13, 2019 1:35:35 GMT -5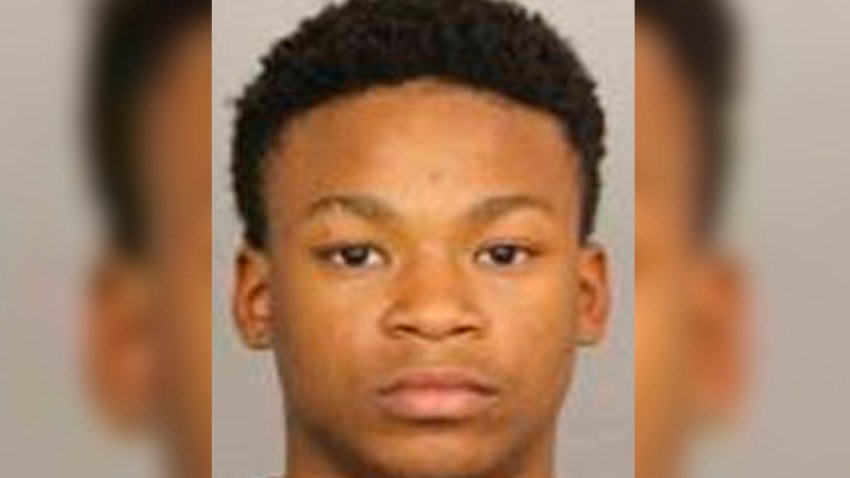 (Above photo credit: nbcwashington.com)
From Fox 5 Washington D.C.:
WASHINGTON (FOX 5 DC) – A reward is being offered for information leading to the arrest of a gunman wanted in the murder of 10-year-old Makiyah Wilson, officials announced on Monday.
The U.S. Marshals announced a $5,000 reward is being offered for information that leads to the capture of Isaiah Murchison. Murchison is wanted for first-degree murder in connection with the slaying of Makiyah, a 10-year-old girl who was killed when multiple gunmen opened fire on a crowd while she was buying ice cream in her Northeast DC neighborhood on July 16, 2018.
Murchison is one of nearly a dozen people indicted by a grand jury. Multiple suspects, including Mark Tee Price, Qujuan Thomas, Quentin Michals, Gregory Taylor and Darrise Jeffers have been taken into custody in connection with the murder of the 10-year-old girl.
Quanisha Ramsuer was charged with obstruction of justice in connection with the shooting investigation, officials said.
U.S. Marshals said Murchison is believed to be one of the gunmen who opened fire and is a known member of the Wellington Park Crew gang.
Court records state the motive for the shooting was payback for a 2017 shooting on Stanton Road in which Michals and two others were shot and wounded. Makiyah was shot in the back with one round, according to court documents. In all, 76 shell casings were found at the scene and 45 of those came from a firearm described by officials as an "assault pistol," which had a drum on it that could hold 100 rounds of ammunition.
Investigators said they received a tip that a black 2008 Infiniti G35 matching the description of the getaway vehicle pulled into an apartment building's parking lot the evening of the shooting. The witness said four men got out of the vehicle and three of them had masks on. The man who didn't have a mask on was identified as Michals, according to officials.
According to court documents, Thomas took a plea deal for charges related to a robbery with a firearm last summer and had a two-year sentence suspended. Due to this plea deal, Thomas was out of jail at the time of Makiyah's death when he would have otherwise been behind bars.
On Aug. 2, DC police searched seven apartments on two different streets in Southeast DC. According to three law enforcement sources, some people were taken into custody and questioned, but there were no arrests. Several phones were seized during the investigation and authorities said they contained dozens of messages referencing guns and recruiting other members of the crew for the shooting.
The car that was involved in the fatal shooting was later found abandoned in the Suitland area of Prince George's County. The car belonged to a woman who was carjacked on July 1. On Aug. 14, police arrested 21-year-old Kevin Eugene Jones for the carjacking.
Anyone with information that can help authorities take Murchison into custody is urged to call (202) 727-9099.
www.fox5dc.com/news/local-news/reward-offered-for-gunman-wanted-in-murder-of-10-year-old-makiyah-wilson-us-marshals-announce
Thoughts? I apologize as I would have added Murchison as a breaking news fugitive earlier in the week but got this case confused with the Markiyah Dickson case where there are currently no known suspects (very similar cases with recent updates, I hate the fact that such tragedies repeat themselves). With that being said I haven't seen any updates in the past 2 or so days about Murchison so I am assuming he is unfortunately still at large as of this posting date (July 13th, 2019).
I know we've seen way too many of these cases where young boys and girls are caught in the crossfire of senseless gun violence, but there is something about the innocent image of Makiyah buying ice cream that gets to me. I guess because it's something we all did as a kid, so when I see something like little boys and girls can't even buy ice cream, play in a park, play in front of their house without random bullets hitting them, all these things they should be able to do without fear that we did and maybe took for granted, it angers me.
If Murchison has any speck of decency whatsoever, he'd turn himself in to answer these allegations. I'm not exactly holding my breath.
Admin Note: If you have any (news-related) updates on this case, please contact us here: amwfans.com/thread/1662/website-contact-form