Post by Scumhunter on Apr 29, 2014 9:11:58 GMT -5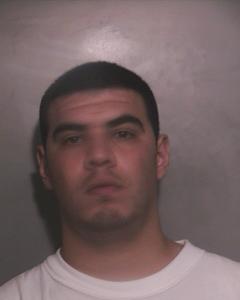 Louis Armando Rojas was profiled on the May 4th, 2012 episode of AMW on Lifetime. The airing was memorable not for a re-enactment but the different manner in which the case was presented- the wife, friends, family,and co-workers of Rojas's victim, Louis Lopera, sent in a video package to AMW discussing how much they loved Lopera and wanted to see Rojas caught.
I'm working off memory here, but recalling the airing, Louis Rojas was her controlling and abusive ex-husband. Her new boyfriend also named Louis, according to the AMW airing, was the complete opposite and was always kind of respectful to Rojas.
However, all that kindness apparently meant nothing to Rojas on New Year's Eve of 2011. Rojas came to the house of his ex and Loperia in an argument about his and his ex-wife's 5-year old daughter. Eventually, Loperia also got involved and was shot dead, right in front of his wife and daughter.
As far as possible whereabouts, I found this on what appears to be some kind of bounty site (I am just using this for information and if anyone knows where Rojas is, if you are not a professional, please do not attempt to apprehend him and call authorities)
"Luis A. Rojas has both an older and younger sister, and many aunts, uncles and cousins living in Texas, Louisiana and California."
According to a blog set up to get justice for Loperia, Rojas has family specifically in Kenner, Louisiana and El Salvador.
We also now from previous AMW airing clues, Rojas likes boxing and mixed martial arts and has a scar on his left arm.
Thoughts? I feel this is an underrated case despite it being a 2-parter. (I believe it was). He aired the same episode as Cathy Morales who became one of the most well-known Lifetime-only AMW fugitives so I feel like her case kind of overshadowed his in that airing. Had I known of the controversy surrounding Morales later on, who innocent or guilty, apparently her case really had nothing to do with Facebook after all, he'd have been on my top 10 of 2012 list as opposed to her.
Those who remember me on the old amw.com forums as fishemout know I HATED fugitives who committed crimes in front of children, and in this case, it was his own daughter.
The good news I feel the possible locations are all places authorities can work with, even El Salvador. Admittedly it would be the most difficult and although AMW's never captured a fugitive in El Salvador, I've seen a lot of recent fugitives getting caught and extradited back to the states overall (FBI top tenner Edwin Rivera-Gracias surrendered there and was sent back to the states)
But in my opinion, I feel he's still in the states since that's where most of his family is from. And it's just a matter of finding out who is hiding him.
Also, since he is from Texas, Mexico is always a possibility.
Admin Note #1: Based on wanted location, our advice for anyone with any information on Rojas' whereabouts would be to call Houston Crime Stoppers at 713-222-TIPS
UPDATE: As of October 5th, 2022, anyone with information on this fugitive's whereabouts can also call or text "In Pursuit" on the Investigation Discovery channel at 833-378-7783 and/or submit a tip at the show's website: www.InPursuitTips.comAdmin Note: #2: If you have any news-related updates on this case, please contact us here: amwfans.com/thread/1662/website-contact-form
abclocal.go.com/ktrk/story?section=news/local&id=8486872
fugitivelist.org/louis-armando-rojas---fugitive.html
web.archive.org/web/20160406230645/http://www.isiahfactor.com/2012/02/17/remembering-louis-ernesto-lopera-and-the-campaign-to-catch-his-killer/