Post by Scumhunter on Jun 23, 2019 4:25:54 GMT -5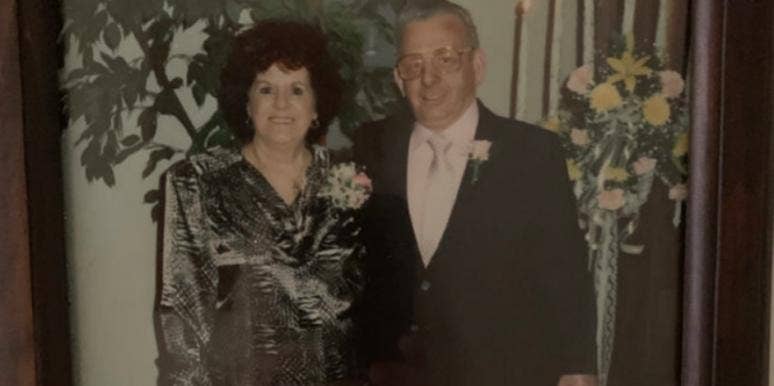 (Above photo credit: yourtango.com)
From Boston25news.com:
BOSTON - Zita Johnson died a violent death. There is no question about that.
On December 9, 1992, the first Boston Police officers on the scene found the 67-year-old East Boston woman on the floor of her apartment with an electric extension cord wrapped around her neck.
There were bruises all over Zita's body. There was blood on her face.
And, on Zita's chest, there appeared to be the imprint of a shoe.
It appears the killer stood on Zita, pulling the extension cord as tight as possible while squeezing the life out of her.
"You put something around somebody's neck and pull it tight, they don't immediately blackout," Boston Police Homicide Sgt. Detective, William Doogan told me recently. "They know what's going on. There's suffering going on there."
Doogan has spent his career investigating homicides.
When he looks at Zita Johnson's murder, he sees rage. "Somebody was mad. Somebody was angry," Doogan said.
Who would want to kill Zita Johnson?
That's a question left unanswered for more than a quarter of a century. But it's a question members of her family want answered.
"It kind of destroyed the whole family," Zita's daughter, Joy Viola shared with me.
"Even after all these years, it's bad. And it's been years," Viola said, describing the painful memories of her mother's murder.
As homicide detectives look at the crime scene, there are several major clues that jump right out at them.
At the top of the list is the fact that Zita's apartment was not ransacked, yet her hidden jewelry was missing.
This is important.
Zita Johnson loved costume jewelry, and she loved buying it on TV shopping networks.
"She loved it...jewelry, jewelry, jewelry!" Viola remembers. "It was everywhere."
But Zita also loved fine, expensive jewelry, which she kept carefully hidden.
"She hid it in the oven, up underneath the oven, in the stove," Viola said. "She kept [it] in between her clothes, in crown royal bags, she'd hide it in between her clothes, stuffed in there, up in her drawers. She'd hide all the good stuff."
But Boston Police say all of Zita's good stuff was stolen while all the common costume jewelry was left behind.
But all of Zita's 'good stuff' was stolen from their elaborate hiding places. The costume jewelry, some if it high enough quality that only an expert could tell the difference was left out in the open.
"There wasn't much of anything that was out of place, " Sgt Detective Doogan said. "Usually, if you get somebody going into a house with the intent of robbing it, they don't know where everything is: drawers are pulled out, things are tipped over, containers are spilled out. There was none of that."
Another major clue: there was no sign that Zita's killer broke into the apartment; the door and windows were not damaged.
"She didn't trust people," Ron Baldassari, Zita's grandson said. "She was that kind of suspicious type of person. She didn't trust the world or people."
"She always had that fear, that someone was going to come in, and something was going to happen to her. It's ironic," noted Viola.
Zita's family believes it is possible -- even likely -- that Zita opened the door for her own killer because she knew the person.
"Whoever went in and did this, knew that she would open the door for them," Viola said. "She would never open the door for just anybody."
"This is not a case that lends itself to one of those, 'it could have been anybody' scenarios," Sgt. Detective Doogan said.
"It's a short list of folks that would be expected to have knowledge of where that jewelry was. That would also be expected to be allowed into that apartment by Zita."
More than 26 years after the murder of Zita, her family believes someone very close to her killed her.
But that killer is still unknown.
"Year after year after year, you constantly go through who is it, who could it be?" Baldassari told me.
"You get your thoughts of a potential suspect. Is it a family member? Is it a friend? It's a weird feeling to go through this year after year."
If you have any information about the murder of Zita Johnson, call Boston Police Crimestoppers at 1.800.494.TIPS.
www.boston25news.com/news/new-england-s-unsolved-the-murder-of-zita-johnson/950109013
Thoughts?
Admin Note: If you have any news-related updates on this case, please contact us here: amwfans.com/thread/1662/website-contact-form