Post by Scumhunter on Nov 29, 2018 1:41:48 GMT -5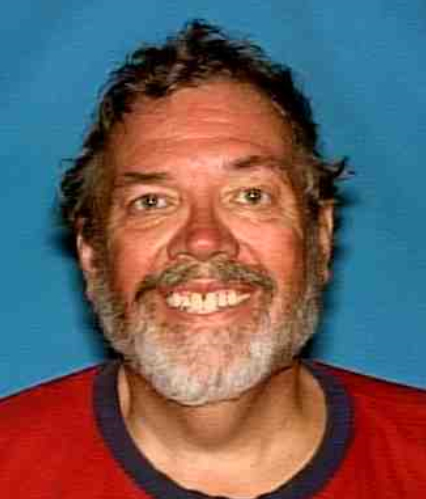 (Above photo credit: San Angelo Crime Stoppers)
From San Angelo LIVE! (sanangelolive.com: (2015 article)
Waco St. awoke to the march of boots and flashing lights at 10:15 this morning in 2009, police officers streaming in and out of a red brick house in the 2200 block with white trim and a well-kept lawn.
The owner, who had just purchased the 1,743 sq. foot residence six months prior, was dead, and all that was left in his wake was a handful of evidence and a silent neighborhood that had neither seen nor heard a thing.
"It was wintertime so everything was kind of shut up," SAPD Cold Case Detective Jim Coleman described the scene on Jan. 15, 2009. "If it had been summertime, maybe [someone would have noticed something]. We don't really know. Things can go on inside your house and nobody will hear it these days."
What went on inside Randy Lee Cave's house prior to his death remains a mystery, but the facts of the murder became quite clear when a co-worker entered the residence on Jan. 15 after 9:30 a.m. and found Cave slumped in a living room chair.
"He owned Tennis Auction, which was on N. Chadbourne, and about 9:30, he had not shown up for work, and some of his co-workers were there getting the place open," Coleman relayed the morning's events. "A customer had come in who was picking some stuff up from a transaction the previous day, and that person was already there, so they knew something was going on."
When Cave's client showed up that morning, the manager sent an employee over to his house to see what was going on. Approaching the large house with the wraparound drive, the employee went around back and discovered that the rear entrance wasn't closed and locked, but partially ajar.
It was cold outside and Cave was in the living room, shot at least one time by a firearm, but everything else was for the most part in place.
"[There were] no signs of forced entry to the home," Coleman said. "Everything looked like it had been well kept, not turned upside down or anything. The investigation revealed that some sum of cash…was taken. We know for sure that there was money that was taken from either him or the residence."
Investigators also noted that Cave's cell phone was missing, and has never been recovered. Records show that the phone had no activity after his death.
Randy Lee Cave was a Winters native that was well known and highly visible in the community through his business and his participation in church and local organizations. He had the reputation of being very generous, and frequently helped those in need.
"He was on several bowling leagues, he even sponsored junior bowling leagues, helping youth get involved in bowling and would go with them out of town to tournaments and these kind of things," Coleman said. "He was real active in church with the senior citizen groups he'd have once a week a little gathering of senior citizens and they'd play cards and stuff at the house. [He was] just a very personable-type person. He was very visible everywhere he went, you know, stature and also his generosity."
At Tennis Auction, Cave sold "everything, from A-Z," said San Angelo Police Detective Lt. David Howard.
"Mr. Cave started out getting his auction license whenever he was 12 years old," Coleman elaborated. "He was selling stuff at his house on the side of the road. He grew up in Winters, and people would stop and buy little knick-knacks and he would find other stuff around the city and sell it on the side of the road, and that's kind of how he started."
After high school, he attended college in San Angelo, working for Mr. Tennis at Tennis Auction as he studied. When he graduated, he purchased Tennis Auction and took over, selling items he'd acquire at estate sales and elsewhere.
As investigators descended upon Cave's at around 10:15 a.m. on Jan. 15, they fanned out and canvassed the neighborhood in search of witnesses.
"They were there all that day for sure, and probably into the night just working the crime scene, gathering anything that looked like it might have been evidence, processing for fingerprints and canvassing the neighborhood, talking to neighbors, co-workers," Coleman said. "A lot of stuff went on back and forth at the residence. While a team of detectives stayed there to process that, another team of detectives went down to interview potential witnesses and people that might of known something about it."
The case was worked for months before it started to chill, but it has been worked off and on throughout the years as tips come in.
Police initially developed several persons of interest in the Cave murder, and gradually narrowed it down to two to three they believe were either involved or know more about the murder than they have given on.
"I've interviewed probably 25-30 people," Coleman said. "Most of them were interviewed initially. There were some that had not been that I went back and found. You try not to look at the previous investigation and have all that in your head and go, 'It's got to be this, this and this.' You try to just blow that off and not think about that. You go back and do all these interviews and then try to start forming something that will kind of focus you on a smaller group of people. I did that, several times, where it gets down to a real, close little group."
Coleman believes he has an idea of who he needs to look further at, and some of those are the same individuals that piqued detectives' interest in the initial investigation.
"A lot of times you look at these people and you don't know. Just because they're persons of interest doesn't mean they're the ones that pulled the trigger or drove over there or did whatever," he said. "They're just someone that can probably lead you to something that will further the investigation. You don't know what that is. That's the way I look at it."
DNA evidence was collected at the scene, and has been entered into the system, awaiting a match.
As they wait for a match, investigators are looking for clues and asking for help from the public so that they may finally give closure to Cave's family.
If you or anyone you know has information pertaining to the murder of Randy Lee Cave., contact Crime Stoppers at 325-658-HELP. Tips may also be submitted online at sanangelocrimestoppers.com, or via the SAPD website under cold case investigations.
sanangelolive.com/news/crime/2015-01-15/mysterious-murder-randy-lee-cave
Thoughts? It should be noted that the above article is from nearly four years ago, however, as of this posting date (November 29th, 2018), Randy's case is still listed as unsolved on San Angelo Crime Stoppers:
sanangelocrimestoppers.com/sitemenu.aspx?ID=174&P=unsolved
Admin Note: If you have any (news-related) updates on this case, please contact us here: amwfans.com/thread/1662/website-contact-form