Post by Scumhunter on Nov 23, 2018 4:19:41 GMT -5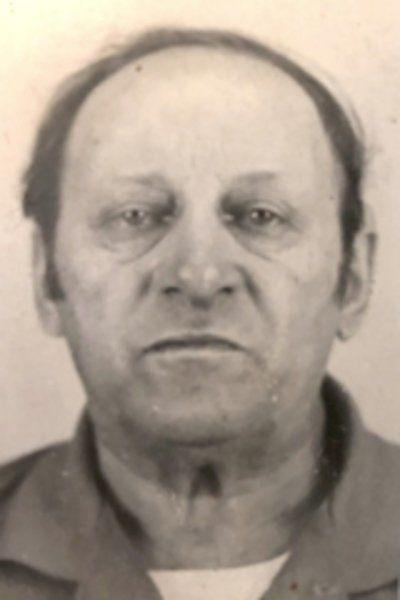 (Above photo credit: pressrepublican.com)
From pressrepublican.com:
MINERVA — State Police are continuing to investigate a 35-year-old homicide in Essex County.
State Police received a report in 1983 of a man who had been shot to death in his residence.
Samuel Goldman lived alone in the home on the Northwoods Club Road.
Goldman was a regular patron of the Mountain View Hotel and Bar and had not been seen since leaving the bar around 4 p.m. March 29 of that year.
Bar employees discovered Goldman's body on March 31 when they went to check on his welfare, police say.
An investigation determined he had been shot two times in the back and twice in the front with a .22 caliber revolver.
Goldman legally owned a Smith & Wesson .22 caliber magnum revolver that was missing from the residence and believed to be the murder weapon.
The revolver is believed to have been stolen during the homicide and has never been recovered.
The subsequent investigation revealed a middle-aged male had been seen walking east on Route 28N near Northwoods Club Road that afternoon.
He was described as white, about 6 feet tall, wearing a brown/tan colored coat and a red-and-black hat.
He had also been seen at Murdie's Store on Route 28N around 6:50 a.m. the following day.
On the afternoon of April 2, 1983, a tan-colored trench coat had been located on Olmstedville Road, about 6/10ths of a mile east of the Minerva hamlet of Olmstedville, just north of the Warren County line in Essex County.
It appeared to be the same coat witnesses had seen the man wearing.
Police believe that person was a parolee who Goldman knew and had gone to Minerva to visit him.
Despite the fact that police identified the man as a person of interest, police were not able to assemble enough evidence to charge him.
It was unclear whether he was still alive at this point, as State Police would not comment on that aspect of the investigation.
State Police said the agency decided to seek information on the "cold case" at this point to seek leads and keep the case as active as possible.
State Police Troop B Public Information Officer Trooper Jennifer Fleishman said State Police publicize a specific unsolved case each Tuesday, and no specific development in the case prompted the recent request for information on Goldman's death.
"Anything that can be generated is greatly appreciated," she said.
Anyone with information pertaining to Goldman's death, his stolen revolver or the man described is encouraged to contact Investigator Jeremy Viele of the New York State Police Bureau of Criminal Investigation at 518-897-2041.
www.pressrepublican.com/news/local_news/decades-old-murder-case-remains-unsolved/article_9b08c2fa-f9e3-5ac7-b16f-74367c9ea0f4.html
Thoughts?
Admin Note: If you have any news-related updates on this case, please contact us here: amwfans.com/thread/1662/website-contact-form