Post by Scumhunter on Jul 25, 2018 23:42:41 GMT -5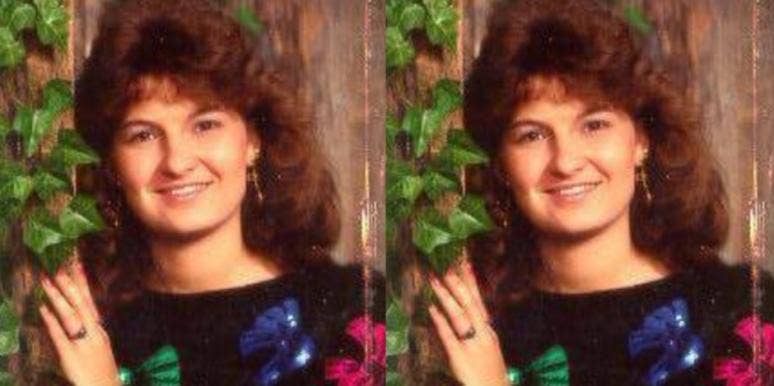 (Above photo credit: yourtango.com via Facebook)
From yourtango.com:
On July 25, 1989, 18-year-old Dana Stidham left her parents' home to pick up her father's medication from a store just four miles away. She never returned.
According to NBC News, Dana's brother Larry reported her missing to the Benton County Sheriff's Office hours after she was last seen, igniting an exhaustive search by family, friends, and police. Dana's car was found the next morning with keys still in the ignition, along with the receipt from the store Dana was going to on the day of her disappearance.
Dana's personal items were found scattered throughout Bella Vista, the town where the store was located, over the following days. Meanwhile, various sightings of Dana were reported to the police, none of which were successful in locating her.
Her body was found two months later, after a hunter discovered a shallow grave in the woods in Benton County, Arkansas.
Dana, who had just graduated from high school, worked at a local food store and was considering studying business at a university. In interviews with NBC News, Dana's mother and cousin reflected on Dana's life and the loss they experienced all those years ago.
"She was our joy. She was always smiling and happy," Dana's mother Georgia Stidham said. "She was just the kind of daughter people wish they had. And I was lucky enough to have her."
"We were together all the time," added her cousin Kristy Smith. "She was really sweet, everybody liked her, she was friends with everybody."
Dana's family was surprised that something like this could happen to Dana. Her parents initially assumed that Dana was having car trouble, but after hours with no contact from Dana, the family knew something was wrong.
Dana's cousin Kristy had no doubt something bad happened to Dana, as it was not in her character to sporadically run away, especially with the important task she was expected to complete.
"We all know she was really responsible, and she knew her dad was waiting on the medicine. So we knew something happened to her," Kristy told NBC News. "She wouldn't let her dad wait on that."
Over the following years and decades, multiple suspects have been considered in Dana's murder. In 1996, a Benton County Judge ordered then-26-year-old Michael Earl McMillan to submit a hair sample to investigators who were working to solve Dana's murder. McMillan, who was Dana's high school classmate, allegedly said to detectives that "sometimes I think I did kill Dana, but I know I didn't," according to local newspaper Tulsa World.
Despite this statement, McMillan's lawyer Brad Karren told Tulsa World at the time that there was no evidence connecting his client with the murder, and that his client should not have to provide his hair sample.
McMillan was arrested in 1989 for stealing the grave marker from Dana's gravesite. Though McMillan was convicted of misdemeanor theft, Karren said that the intentions of his client's actions are being misunderstood by investigators.
"It was a temporary marker, a plastic marker," Karren said. "The news reports make it sound as though it was a gravestone. You see, my client was in the Navy at the time and missed the funeral. He came back, feeling sorrowful, and went to the grave. He knew the marker would be thrown away, so he took it."
"He wanted something to remember her by," Karren added.
Another potential suspect, Orville Mitchell Goodwin, surfaced in 2013 when the Benton County Sheriff's Office reopened the case. According to a report by Arkansas ABC station KHBS/KHOG-TV, investigators at the time used new technology to reexamine evidence and suspects connected with the murder. Those close to the case did not confirm whether Goodwin, accused of shooting a woman in the face in May of that year, was one of the suspects they were looking into.
"As far as his involvement in the Dana Stidham case, again, there is information that we believe is valuable to the case, and it may or may not include him, but it is some information that we need to corroborate," Sheriff Kelley Cradduck told the ABC station. Cradduck also confirmed to the ABC station that investigators were planning to speak with Michael McMillan again in connection with the case.
Twenty-nine years after Dana's death, her murder case remains unsolved. Both her father and her brother have died since the murder, but Georgia Stidham remains hopeful that the murderer will be found within her lifetime.
"I don't want to go to my grave not knowing," Georgia told NBC. "Nobody should ever have to lose a child."
Anyone with information connected to the Dana Stidham case is asked to call the Bella Vista Police Department at (479) 855-3771 at or email them at [email protected]
www.yourtango.com/2018315504/what-happened-dana-stidham-unsolved-murder-arkansas-teen-killer
Thoughts?
Admin Note: If you have any (news-related) updates on this case, please contact us here: amwfans.com/thread/1662/website-contact-form