Post by Scumhunter on Aug 26, 2017 0:48:42 GMT -5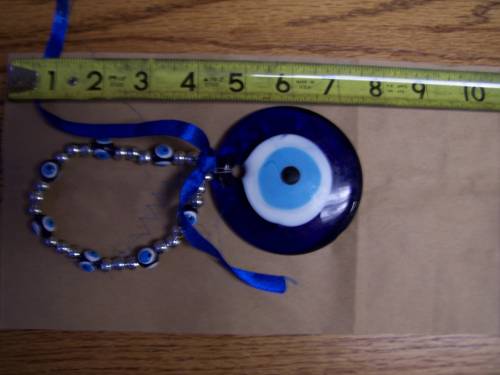 (Above photo credit: Crime Stoppers of Minnesota)
From Crime Stoppers of Minnesota:
The Winona County Sheriff`s Office is still trying to find the mother, and to solve the case, of Baby Angel. The deceased infant girl was found by boaters floating in canvas and plastic bags in the Mississippi River near Winona on September 5, 2011 at 2:00 p.m. The canvas bag had embroidery on the outside of the bag. Its tan-colored fabric bag is believed to be from the Mexican resort community of Manzanillo.
The deceased infant girl has been named Baby Angel because four porcelain angel figurines were inside the canvas and plastic bags. One of the larger angel figurines, measuring nearly 10-inches tall, is dated with the year 2000 and the words, "Anno Domini." The two smaller blue angels measure three-and-a-half inches tall and contain tiny bells. The 7-pound newborn's body was wrapped in a dark green T-shirt with a silk-screened image of what appears to be a slice of bread on its front. Also inside the bag was a single piece of dark blue jewelry in the shape of a circular eye pattern (pictured). It is attached to a string of blue and silver beads.
Investigators have no reason to suspect this abandoned baby is connected to three previous cases of dead babies discovered upriver in Goodhue County. Investigators do believe the baby was in the water for about a day when boaters discovered her floating about six miles south of Winona.
www.crimestoppersmn.org/sitemenu.aspx?ID=674&P=unsolved
(scroll down for case)
Additional coverage:
www.winonadailynews.com/news/local/collection-coverage-of-baby-angel-newborn-found-five-years-ago/collection_18ee4eec-7155-11e6-b17d-13af8d054800.html
Thoughts? I should stress despite the circumstances it seems no cause of death has ever been determined, but Baby Angel's case is still being placed in the exclusive unsolved section since her identity has yet to be determined. I could not find any forensic sketches as to what she may have looked like, so I am assuming that hasn't been done and I'm assuming it would be next impossible to identify a newborn anyway and the details are what will hopefully solve this case.
Admin Note #1: According to Crime Stoppers Minnesota, anyone with information on Baby Angel and/or her mother's identity should contact them where they can remain anonymous and may be eligible for a cash reward. Here is the link to submit a web tip to Crime Stoppers of Minnesota: www.p3tips.com/tipform.aspx?ID=674&C=333333

Admin Note #2: If you have any news-related updates on this case, please contact us here: amwfans.com/thread/1662/website-contact-form