Post by Scumhunter on Jul 12, 2016 21:47:42 GMT -5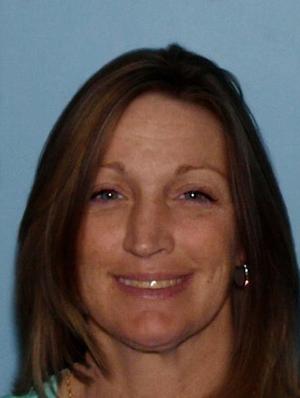 From 11alive.com:
SANDY SPRINGS, Ga. -- Their grief, they are sure, will never go away. They try to help each other live with it.
Hayden and Taylor Shaw lost their only child, their 9-month-old son, Kobe, in March. Kobe had been born with an undeveloped brain. Doctors said he would die within five years.
The Shaws thought that's the reason that Kobe suddenly died in the middle of the night.
They were living temporarily with her mother, Tonya Monroe, at her apartment at the Legends at Dunwoody Apartments in Sandy Springs.
Monroe woke them up.
"She had walked in," Taylor said, "she walked over to his crib and she said, 'He's blue, Taylor, he's blue!' So I automatically jumped out of bed, ran over... and I looked down and automatically ran away, screaming and crying, 'No!'"
They were calling 911, while trying to revive Kobe. They could not revive him.
"At first the investigation did not reveal anything out of the ordinary," said Sandy Spring Police Captain Mike Lindstrom; everyone thought Kobe's death was related to his debilitating medical condition.
Capt. Lindstrom said the Fulton County Medical Examiner ran routine tests on Kobe, not expecting to find anything unusual. The tests just came back.
"Toxicology results came back positive for methamphetamine," he said. "Something that should not have been in a 9-month-old child." Lindstrom said Kobe's cause of death was a meth overdose.
Taylor said her mother Tonya Monroe has a history of meth arrests.
Taylor was reared not by her mother, but by her grandmother. Since Kobe's birth, Taylor and Hayden wanted to believe her mother when she said she was clean. They wanted to give her a chance to be part of Kobe's life for as long as possible.
Detectives now believe Monroe, for some reason, intentionally forced meth into Kobe to kill him. Motive, unknown.
They also believe it would have been physically and medically impossible for Kobe to have accidently crawled into any meth that Monroe might have left within his reach; Kobe was so limited in his ability to move, he could not crawl, could not touch his hands to his face, could not do anything on his own. He stayed in his crib except when others picked him up to hold him and cuddle him.
A detective just told the Shaws about the Medical Examiner's findings.
"He just looked at us," Hayden said. "Said I'm a homicide detective -- and as soon as he said that…" Hayden broke down, recalling the moment the homicide detective told them that Kobe's grandmother was responsible. Hayden and Taylor clutched each other's hands, and Taylor wept with him.
Tonya Monroe has disappeared. Sandy Springs Police hope someone will tip them off about where she is.
She was driving a silver 2004 Toyota 4-Runner with a Georgia license tag, RAL9819.
"I hope you rot in jail," said Hayden, as if speaking to Monroe. "I hope she spends the rest of her life in there, to be honest with you."
"I could still have my son," Tonya said through her tears, speaking about how they treasured every moment of what they expected would be only a few years with Kobe, and how they were looking forward to some special days ahead. "We could have spent Mother's Day with him, Father's Day. And his birthday. His [first] birthday was May 31st."
They hope someone will tell Sandy Springs police where her mother is. Catching her, they say, won't take away their grief. They do believe it will give justice to Kobe.

Anyone with information about Tonya Danyial Monroe, 45, can contact the Sandy Springs Police Department Criminal Investigations Division's Detective Ortega -- at 770-551-6949, or by email at [email protected]

To remain anonymous, contact Crime Stoppers Greater Atlanta by phone at 404-577-TIPS (8477), on the internet at www.crimestoppersatlanta.org, or text the tip information to 274637 (CRIMES).


www.11alive.com/news/local/sandy-springs/wanted-grandma-accused-in-babys-meth-overdose-death/255260094
Thoughts? I was trying to limit the amount of planned recent exclusive fugitives I add to only 2 a week while we're in the middle of The Hunt's season and the section's starting to get a little crowded (although fugitives on the FBI site I'm just adding as I go so I can complete the task of having all their fugitives here and don't count them) but once I saw this case I had to post it and would have made it breaking news had I known about this case 2 weeks ago anyway. This is a case where there really needs to be some answers as to why Tonya Monroe would allegedly inject an infant with methamphetamine, but I'm not sure there will ever be a satisfactory answer for this. All I know is she is my #1 most wanted fugitive for the year until I hear that she's caught.
P.S. Tonya was originally blonde, but the second photo is what she may look like with dyed hair.
R.I.P Kobe :*(



Admin Note: If you have any (news-related) updated information on this case, please contact us here: amwfans.com/thread/1662/website-contact-form