Post by Scumhunter on May 30, 2023 6:22:04 GMT -5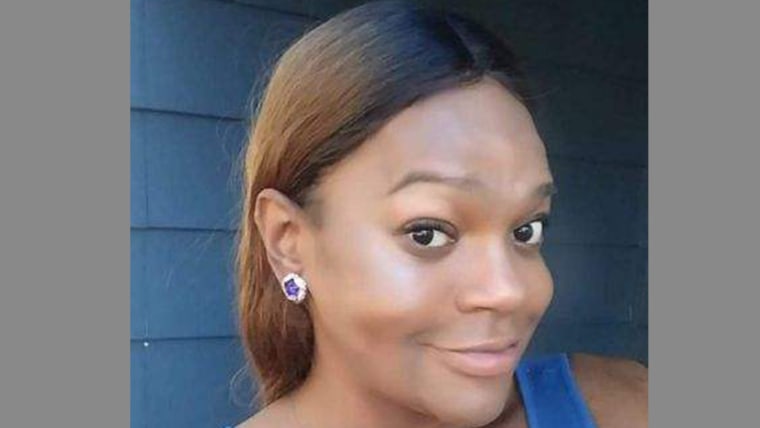 (Above photo credit: nbcnews.com)
From nbcnews.com:
Lovely Brooks, known to friends and family as "Angie," was last seen on January 10, 2023, within the 1000 block of Barlen Drive in Richmond, Virginia.
According to her sister, Pam Harris, Angie had been living with their father and taking care of him. He last saw her leaving their residence that morning. Pam told Dateline that it seemed as if Angie was planning to come back home soon. "She left her charger," Pam said, which was out of character. "As far as we know, the only thing she might have had on her was her purse. Her suitcase and everything was still at home, so she definitely intended to come back."
Pam says she learned of Angie's disappearance on Tuesday, January 17 when her daughter, who had also been staying with Angie and her father, grew concerned and called her. She told her mother that she'd been hoping her aunt would return on her own, but it had been too long with no contact so she reached out for help. Pam reported Angie missing to the Richmond Police Department the next day. On January 24, Richmond PD posted on social media asking for the public's help in locating the 53-year-old.
Pam told Dateline that while she and her sister didn't speak every day, the two are very close. "Normally I might call her and get her voicemail, but she'll call me back in a couple of hours, or she'll call me when she wake up, or she'll call me when she come home," Pam said.
Pam says that when Angie went somewhere she would let someone know. "She would be away for maybe two or three days, staying with a friend, but never without telling someone," she said. "And when that happens, normally my daughter would take her to where she's going."
Since reporting Angie missing, her family said they've learned little that would help put the pieces together of what happened. "I was so hoping that there had been some withdrawals or something from her card," Pam said. "That would have gave me a lot of hope." Unfortunately, Pam says, the family learned that other than Angie receiving her social security disability benefits, there has been no other activity on her bank account. Dateline spoke with Detective Clarence Key of the Richmond Police Department's Youth and Family Crime Crimes Unit, which also handles missing persons cases. He confirmed that other than the benefits that are automatically deposited, there has been no activity on Angie's bank account since she disappeared.
Detective Key told Dateline investigators have checked Angie's phone records but the department "can't really elaborate" on what they learned because the case is still open.
Detective Sergeant George Wade, with the Richmond Police Department's Major Crimes unit, told Dateline that while Angie's case is currently being looked at as a missing persons case, the department does suspect foul play in her disappearance. "It's a very strong possibility that foul play may be involved," Det. Key said, echoing Det. Sgt. Wade's assessment. Key added that they have "a couple" persons of interest in the case. However, he said, "we can't go in any details right now because we're following up on different types of records."
Dateline spoke with Lakeisha Martin, who describes Angie, who is a transgender woman, as her "trans mother." Lakeisha said they've formed a close bond over the years. "In the gay community you have a little family," she said. "So many of us are so outcast by our families that we all gravitate to each other and start our own little family, so Angie was like my mother."
According to Lakeisha, Angie was always cautious and aware of her surroundings, and often reminded her "trans daughters" to be safe and pay attention to what's going on around them. "She was real wise -- real smart about a lot of stuff," she said. Pam feels the same way about her sister. "Whatever she was to you, she was the best at it," she said. "You could always rely on her."
For now, all Angie's loved ones have to rely on is hope. To that end, Pam set a place for her sister at the family's Easter dinner in April, hopeful that Angie would just walk through the door. "I'm going to set a plate at the table for her at every family function," she vowed, hoping that one day Angie will be there.
Detective Key told Dateline that authorities are also not giving up on Angie. "We are asking if someone's out there that has seen something, heard something, please come forward and say something." Det. Key said. "You might think that there might be something simple and small, but it might be that simple and small thing that might help bring some light to this case."
Lovely "Angie" Brooks is 6'0, and 140 lbs. She has black hair and brown eyes. If you have any information on her disappearance, call Det. Clarence Key of the Richmond Police Department at (804) 646-6764.
www.nbcnews.com/dateline/missing-in-america/family-still-searching-answers-january-disappearance-richmond-virginia-rcna83653
Thoughts? I am placing Angie's case in the National Media section because of the above coverage on Dateline NBC's "Missing in America" digital series.
Admin Note: If you have any (news-related) updates on this case, please contact us here: amwfans.com/thread/1662/website-contact-form