Post by Scumhunter on May 11, 2023 6:13:52 GMT -5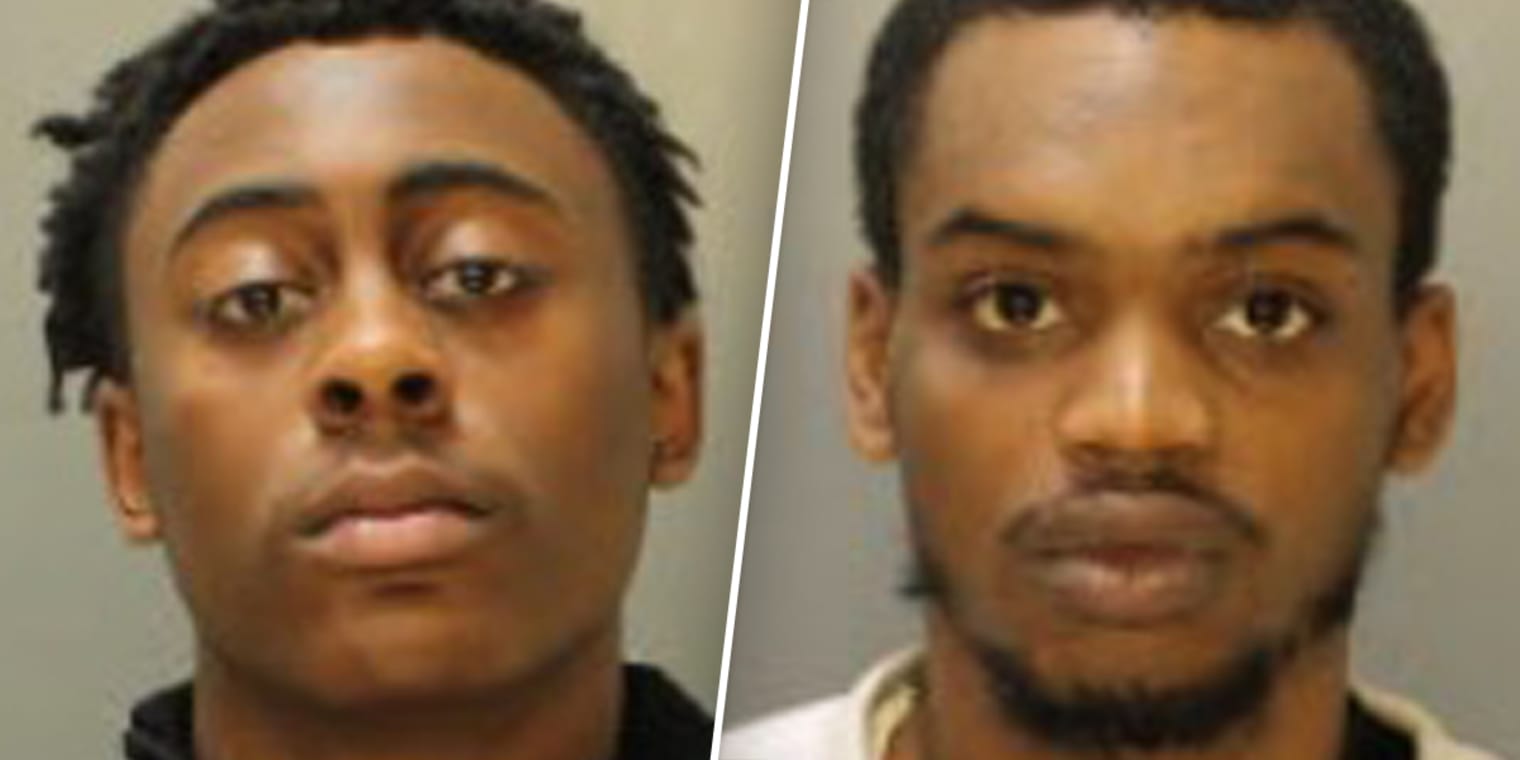 (Above: Left: Ameen Hurst (Still at large as of 5/12/2023); Right: Nasir Grant (Captured on 5/11/2023) photo credit: nbcnews.com via Philadelphia Police Department)
From nbcnews.com:
A search is underway for two prisoners, one of them charged in multiple homicides, who escaped over the weekend from a correctional center in Philadelphia without anyone noticing for almost 19 hours, officials said.
Ameen Hurst, 18, and Nasir Grant, 24, escaped from the Philadelphia Industrial Correctional Center on Sunday evening, but officials didn't realize they were missing until Monday afternoon, Philadelphia Prisons Commissioner Blanche Carney said.
The pair escaped at 8:30 p.m. through a hole in a fence in the recreation yard, she said. They were seen on surveillance video cutting the hole, police said.
However, the inmates were mistakenly counted as present during head counts at 11 p.m. Sunday and at 3 a.m. and 7 a.m. Monday. It wasn't until a head count at 3 p.m. Monday that officials realized Grant and Hurst were gone, Carney said.
While an investigation is underway to determine how they were miscounted, "the goal here now is to make sure that these two individuals are apprehended promptly and brought back into custody," she said, adding that the last time there was a breach was in 2010.
Grant and Hurst were housed in the same unit but in separate cells, she said. They left their housing unit, went to the recreation yard, to which they had free access, and escaped through the hole in the fence, officials said. Carney said that the yard should have been secured at the time but that staff members who patrol the area weren't out there.
She said there's no alarm to notify authorities of holes in the fence.
The entire facility has been placed on lockdown and perimeter patrols have been enhanced after the escape. All other inmates are accounted for, Carney said. The U.S. Marshals Service and the Philadelphia Police Department are assisting in the search.
Carney said the state Corrections Department will conduct a security assessment to address any vulnerable points at the Philadelphia Industrial Correctional Center.
Frank Vanore, the deputy commissioner of investigations with the Philadelphia Police Department, described the crimes the two men were jailed for at a news conference Monday at which he called Hurst "dangerous."
Hurst is accused of multiple homicides and Grant of narcotics violations.
Hurst was arrested March 21, 2021, and has been charged with multiple counts of murder, Vanore said.
The first homicide occurred on Christmas Eve 2020, he said. Aspiring comedian Dyewou Nyshawn Scruggs, 20, died after he was shot multiple times recording a live social media post, NBC Philadelphia reported.
On March 12, 2021, Hurst opened fire behind an apartment building, killing two people and injuring two others, Vanore said. The station identified the victims as Naquon Smith, 24, and Tamir Brown, 16.
A few days later, Hurst fatally shot another man shortly after the victim was released from Curran-Fromhold Correctional Facility, which is part of the Philadelphia Industrial Correctional Center, Vanore said.
In that case, Rodney Hargrove, 20, had been released from the facility for just 45 minutes when he was shot March 18 as he was waiting for family members to pick him up, NBC Philadelphia reported.
"He's a very dangerous individual from what we know, and we are looking to get him back," Vanore said of Hurst.
Grant was charged with criminal conspiracy, firearms violations, criminal conspiracy and drug charges, he added.
Mayor Jim Kenney voiced his outrage about the escape at the news conference.
"I'm really angry about it. There's no reason for this," he said.
"Clearly the system screwed up. People didn't do what they're supposed to do. It's clear. We want to find exactly who, exactly how often and what we got to do to shore it back up again," Kenney added.
www.nbcnews.com/news/us-news/murder-suspect-2nd-inmate-escape-philadelphia-correctional-center-rcna83534?cid=sm_npd_nn_tw_ma&taid=645afe2f612c4200016862b9&utm_campaign=trueanthem&utm_medium=social&utm_source=twitter
Additional article on case:
www.inquirer.com/crime/prisoners-escape-philadelphia-ameen-hurst-nasir-grant-20230509.html
U.S. Marshals press release:
www.usmarshals.gov/news/press-release/major-case-us-marshals-looking-two-escapees
Thoughts? Based on online articles, Hurst and Grant were still at large at least as of yesterday (May 10th, 2023). I am also placing this case in the Fugitives on TV section due to the escape making national news network articles.
Admin Note #1: On Thursday, May 11th, 2023, Nasir Grant was taken into custody. However, Hurst was still at large. According to a U.S. Marshals press release, Anyone with information on Hurst's whereabouts is urged to contact the U.S. Marshals Service at 1 (800) 336-0102, the Philadelphia Police Department at (215) 686-TIPS or submit a USMS web tip. Admin Note #2: If you have any (news-related) updates on this case, please contact us here: amwfans.com/thread/1662/website-contact-form