Post by Scumhunter on Apr 22, 2023 22:06:56 GMT -5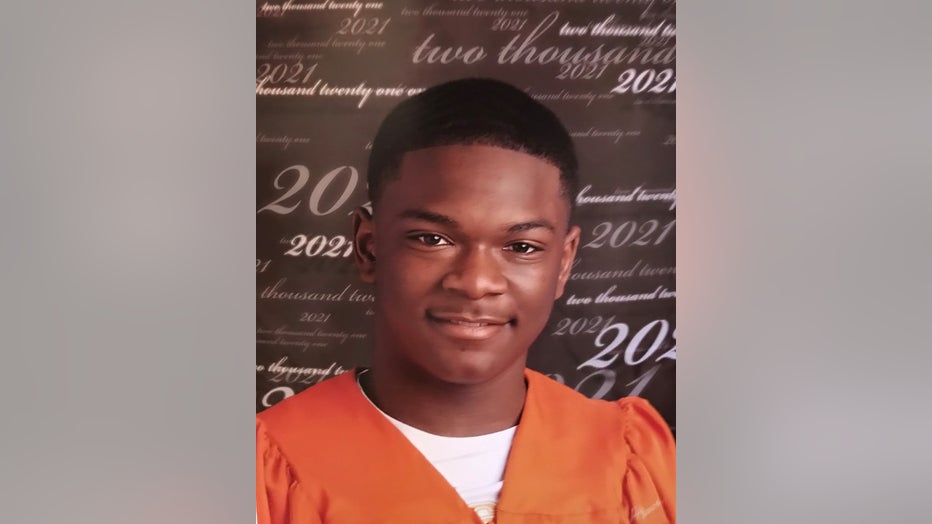 (Above photo credit: fox32chicago.com)
From nbcchicago.com:
It has been one year since a Chicago teen was gunned down in an alley in the city's Homan Square neighborhood.
The mother of Maleek Smith is opening up about her grief, her loss and her plea for justice on the anniversary of her son's death.
"I miss him so much, I do," cried Sheena Dunn. "I wish I could have just a minute, a hug or something to hear him tell me he's okay."
This past year has been unimaginable for Dunn after losing her youngest son.
"It's an unbearable feeling and unbearable pain and to know that the person that took him is still out there like this—this is just a nightmare," she said.
Dunn said her son, who was freshman at Muchin College Prep, was shot to death while walking to the store with his brother and friend in the middle of the afternoon.
"I was told once they reached the end of the alley, they were greeted with another person across the alley, and he yelled out something to them and showed them a gun, and they took off running," she explained.
Parts of the crime were captured on surveillance video.
"You see Maleek running down the alley, you see his friend behind him and you see the young man with the gun running behind them," she said. "It's broad daylight, so how is that normal for people running outside with a gun in their hands and for nobody to see nothing or hear nothing? I just can't believe that."
Red tape is visible at the scene one year later - a reminder of what happened in the alley just blocks away from the family's home.
"I was only supposed to be gone for a couple of hours and to know my son could not walk to the store and return home this spring break just being a kid, not doing nothing," she cried.
"How would you feel if you come home from work, and your kid is no longer there, no longer on this earth? How would you feel if that was taken from you? A life was taken from me, and it hurts. I just need them to do the right thing."
While police have not identified a person of interest or a suspect, Cook County Crime Stoppers plan to return to the area Saturday morning to hand out flyers to try and drum up new leads in the case. As for this grieving mother, she just wants justice for her son.
"Say something. Somebody know something," she said. "Somebody seen him. They seen him running, they know who did it—they know."
Chicago police are still investigating to determine the motive of the shooting. Crime Stoppers is now offering a reward of up to $15,000 for anyone with information the leads to an arrest or conviction.
You can call submit an anonymous tip at 1-800-535- STOP or an anonymous email at [email protected].
www.nbcchicago.com/news/local/chicago-teen-mother-maleek-smith-homan-square-murder/3119736/
Admin Note: If you have any (news-related) updates on this case, please contact us here: amwfans.com/thread/1662/website-contact-form