Post by Scumhunter on Mar 25, 2023 10:00:40 GMT -5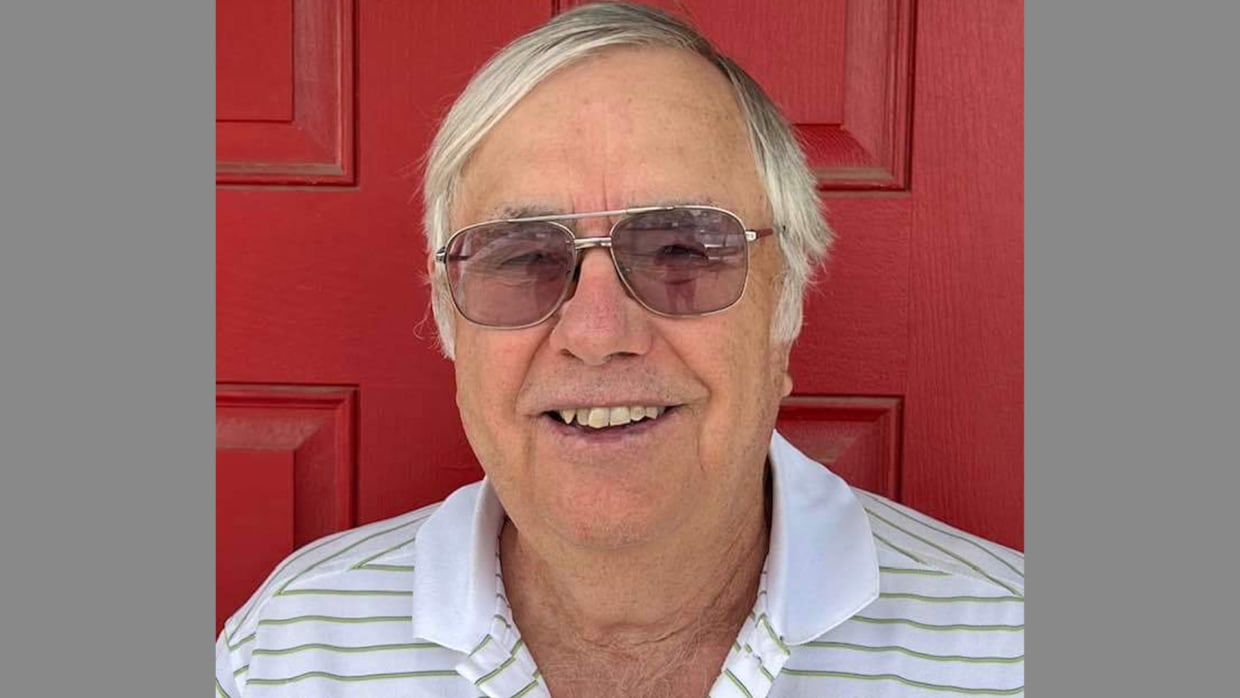 (Above photo credit: nbcnews.com)
From nbcnews.com:
Sixty-nine-year-old farmer Bruce Benson was last seen by his only child, Grady Benson, on November 9, 2022, on his property in Randlett, Oklahoma. Grady, who often works on his parents' property, told Dateline that his dad had brought dinner out to him in the field he was working in that night. From there, Grady says, his father headed back home, after telling him that he wasn't feeling his best and might not be out to work in the fields the next day. Grady said his father, in fact, did not come to the fields the next day, but he didn't think anything of it since he'd said he might not.
Bruce's wife, Maxine Benson, had been away on a trip with some girlfriends that week. She had been trying to contact her husband of 50 years, but he wasn't answering the phone. She told Dateline her husband wasn't much of a texter, but wondered why he hadn't at least been answering her calls.
On November 11, when Maxine still couldn't get in contact with her husband, she thought maybe she just had bad reception. "I called Grady and I said, 'Go check on your daddy. He hasn't answered his phone," she said.
"My mom had called me and said that she hadn't talked to him the day before. And, yeah, that was really odd," Grady told Dateline. He thought maybe there was an issue with his dad's phone, so he headed over to check. When he went in the house he saw a new pair of boots his father had bought next to the chair he always sat on, with a pair of socks laid on top of them. But Bruce Benson was nowhere to be found. Grady told his mother he would come back to check again after lunch. When he went back, still nothing. "When I realized he wasn't at his house, you know, that's when I went to kinda panicking," Grady recalled.
Grady said he reported his father missing on November 11, and that authorities immediately jumped into action. "They sent people out and we started looking," Grady said of the Cotton County Sheriff's Office. The Cotton County Sheriff's Office posted on Facebook on November 12 saying Bruce was last seen around 8 p.m. on November 9 and asking the public for any information they may have regarding his whereabouts. Dateline reached out to the Cotton Country Sheriff's Office for further details, but has yet to hear back. According to Grady, his father's phone, wallet, the keys to his vehicle and his red jacket were found inside his pickup truck during their search of the property.
Maxine said she returned early from her trip when they realized her husband, Bruce, was missing.
She doesn't believe Bruce even entered the house after leaving dinner with their son on the 9th. She told Dateline that before she left, she and Bruce had gone grocery shopping so he would have food at home while she was on her trip. "When we got up the next day, we both had pie for breakfast," Maxine said. When she returned on the 11th, she noticed that the pie hadn't been touched since they ate it together. With Bruce having a sweet tooth, Maxine said, that would have been out of character for him. "He would have come in that night and before he went to bed, he'd have had a big piece," Maxine said. "I just know him that well." The pair had been together since they were just 16 and 18 years old. Maxine was a junior in high school and Bruce had just graduated when they met at her job at a local truck stop. The two got married a year and a half later.
Since his disappearance, there have been no signs of Bruce Benson, but the search efforts continue. Maxine told Dateline that authorities searched neighboring counties with drones, airplanes, helicopters and dog teams. "I've even talked to a psychic," Maxine said with a chuckle. "I'm reaching for anything I can do to keep the story out there and keep everybody looking."
Maxine told Dateline that their community has been extremely supportive as they continue the search for Bruce. "You just can't imagine the people that reached out to me and, you know, are sharing it," Maxine said. Grady is hoping someone out there will come forward. "If someone knows anything, please step up and mention it," Grady said. "If anybody has seen anything out of the ordinary or knows of anything, step up and mention it."

Bruce Benson is 69 years old. He is 5'11' and weighs 210 — 220 lbs. He has blue eyes and gray hair. According to the Cotton County Sheriff's Office, he was last seen wearing blue jeans, a white striped polo shirt, and worn-out work boots.

There is a $25,000 reward being offered by the family for information that leads to Bruce's whereabouts.

If you have any information about Bruce's disappearance, please contact the Cotton County Sheriff's Office at (580) 875-3383, or the OSBI at (800) 522-8017 or email them at tips.obsi.ok.gov.
www.nbcnews.com/dateline/missing-in-america/wife-son-still-searching-missing-oklahoma-farmer-four-months-later-rcna70502
Thoughts? I am placing Bruce's case in the Missing on TV section because of the above coverage on Dateline NBC's "Missing in America" digital series.

Admin Note: If you have any news-related updates on this case, please contact us here: amwfans.com/thread/1662/website-contact-form