Post by Scumhunter on Mar 25, 2023 9:43:09 GMT -5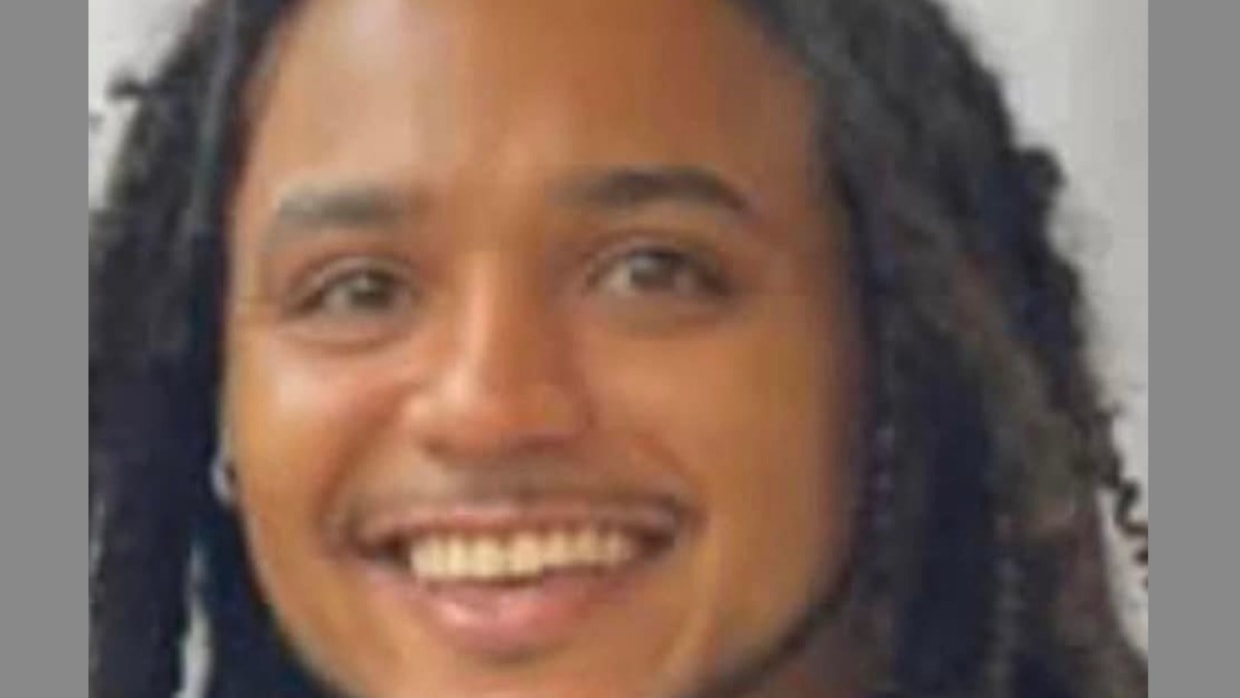 (Above photo credit: nbcnews.com)
From nbcnews.com:
"Open your mouth," Joyce Williams pleads to the Rochester, New York community. "It could have been one of your loved ones."
Joyce's son, 27-year-old Tommy Williams, has been missing for a year. He was last seen in Rochester, New York, on February 2, 2022.
"Tommy would never not come home," Joyce said. "There's something wrong."
Joyce told Dateline that she raised her three children in Rochester. Tommy is her middle child and lived with Joyce at the time of his disappearance. "My kids are very close to me," Joyce said. "We're very close."
"You know, if he had his last dollar and you would ask him for it -- he would give it to you," Joyce said about her son. "He was always smiling."
Joyce told Dateline she last spoke to her son on February 2, 2022. She said she saw him that morning before she went to work. "I was getting ready for work, he sat on my bed and he said, 'Ma, give me a hug and a kiss, because you never know — I might become missing," Joyce recalled. "I looked at him and I said, 'Tommy,' and he threw his hands up and gave me a half grin."
Joyce told Dateline that she didn't think anything of it at the time. "I didn't know that was going to be the last time I saw him," she said. "If I could turn back the hands of time, I would have sat down and said, 'What's going on?' You know, because something had to be going on for him to say that."
Joyce told Dateline that she works hectic hours, so she didn't notice until the next day that Tommy was missing. "I had worked at one job, went grocery shopping, dropped off the groceries and then went to my night job and then back to my day job," Joyce told Dateline. "Then came home and found out he never made it home."
According to Joyce, she and Tommy always kept in communication with one another. "Tommy would never not come home, you know, without calling me, and saying, 'Mom, I'm OK. I'm not coming home tonight,'" Joyce said. She didn't get that call and immediately reported her son missing.
Rochester Police Lieutenant Greg Bello confirmed to Dateline in an email that Tommy was last seen on February 2, 2022, and was reported missing by his mother the next day.
"We last have him on camera at the corner of Garson Ave and Chamberlain Street," in Rochester, Bello wrote. "He was seen speaking with someone he knows about a side job. It was common for Mr. Williams to do side jobs such as raking leaves and shoveling driveways." Lieutenant Bello said the person Tommy was speaking to is not considered a person of interest in his disappearance.
Tommy's phone is also missing. Lieutenant Bello said it last pinged at the same place Tommy was captured on camera.
According to the lieutenant, investigators have searched the Northeast Quadrant of Rochester with "cadaver dogs in Tryon Park and drones along the Genesee River," and have exhausted "all leads including all digital evidence that we've been able to access."
Lieutenant Bello told Dateline that foul play is not suspected in Tommy's disappearance at this time.
Tommy's mother, Joyce, believes it should be.
She told Dateline that during her own investigation, she found out that Tommy had been in a heated argument just a few weeks before he disappeared. "Some guys had threatened him — had pulled up in front of my house and threatened him and I didn't know about it until after the fact," Joyce said. "I had asked my neighbor and she said, 'Yeah,' she saw Tommy outside and, 'he was real upset' and that -- that there was these guys out there." Joyce said that according to the neighbor, the guys left while Tommy stayed at his house.
Lieutenant Bello told Dateline that investigators have looked into the argument. "We've run all of those leads down," he said, adding that nothing came of it.
Joyce told Dateline she will never stop fighting for answers in her son's disappearance. "I miss him so much," Joyce said. "That was my little eating partner. [We] watched TV together. I miss his smile."
Joyce said she knows she may never see that smile again. "I know he can't be living, because Tommy would have come home," she said. "He never came home."
Tommy is 5'9", 180 lbs., and has a tattoo near his right eye as well as several other tattoos. He was last seen wearing ripped gray jeans and a blue and red sweatshirt.
"You know -- he's a son, he's a brother, he's a cousin, he's a nephew," Joyce said, pleading with the public to come forward. "Open your mouth, it could have been one of your loved ones."

Anyone with information about Tommy's disappearance is asked to call the Rochester Police Department at 585-428-6720.
www.nbcnews.com/dateline/missing-in-america/rochester-ny-mother-pleads-answers-2022-disappearance-27-year-old-tomm-rcna69428
Thoughts? I am placing Tommy's case in the Missing on TV section due to the above coverage on Dateline NBC's "Missing in America" digital series.

Admin Note: If you have any news-related updates on this case, please contact us here: amwfans.com/thread/1662/website-contact-form