Post by Scumhunter on Mar 16, 2023 5:42:26 GMT -5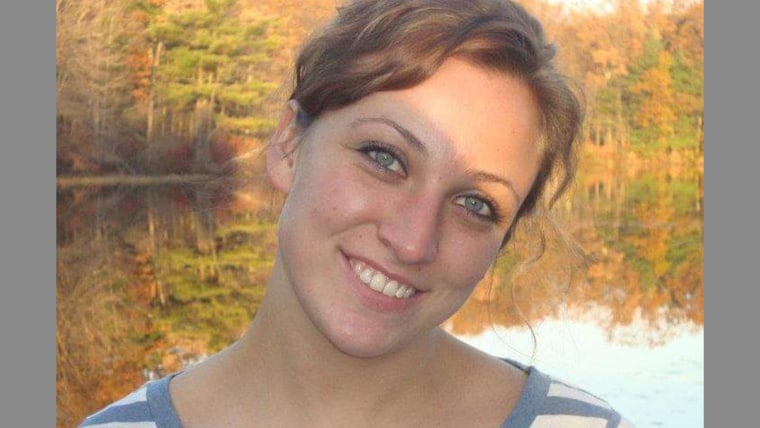 (Above photo credit: nbcnews.com)
From nbcnews.com:
Brittany Tee was last seen on January 10, 2023, at around 8:30 p.m. in Brookfield, Massachusetts. The 35-year-old was walking away from the home on Main Street where she was staying and headed towards Lewis Field.
Brittany was reported missing by her family on January 13.
According to Lindsay Corcoran, Communications Director for the Worcester County District Attorney's Office, Brittany's car was found at the residence where she'd been staying and was last seen leaving. Police have searched the car for evidence but have not released any information about their findings. The district attorney's office believes that Brittany had her cell phone, iPad and wallet with her, as those items have not yet been recovered.
At a January 16 press conference, Worcester County District Attorney Joseph D. Early Jr. said that authorities have been in contact with both Apple and Facebook in order to recover any pertinent data. "All of these things are being reviewed," he said. When asked if authorities had reason to believe Brittany was in danger, the district attorney replied that due to the fact she is on foot and it had been snowing in Massachusetts, officials are worried for her safety. "We're really concerned and that's why we're asking for the public's help," he said.
According to a Facebook post by the Massachusetts State Police on January 21, joint-agency searches have been conducted and one was being planned for that day involving "18 Troopers from MSP's Special Emergency Response Team (our specially trained search and rescue unit) along with multiple State Police K9 teams, our Drone Unit, MSP Troop C patrols, Brookfield and Worcester Police Officers and Worcester Police Cadets," the post stated. "We are also assisted by two trained civilian teams, Berkshire Mountain Search and Rescue and Central Mass Search and Rescue." The post noted that the agencies have also searched near Brittany's Brookfield home, as well as along Routes 9 and 148.
Authorities conducted a water search on Tuesday, January 24. Massachusetts State Police posted an update on their Facebook page that evening saying "Today's search of water bodies in Brookfield for evidence related to the disappearance of Brittany Tee has concluded. Neither Ms. Tee, nor evidence connected to her disappearance was located."
Noting she spoke with the Tee family's permission, family friend Ellen Walsh told Dateline Brittany is very close with her family and cared deeply for her friends. Ellen and Brittany also worked together at a local restaurant. "[Brittany] was just always motivated," she said. "Happy to be there, happy to help."
Ellen told Dateline that Brittany had always been in daily communication with friends and family. Then came January 10. "It's just, like, 'poof'," Ellen said. Brittany was gone without a trace. "It's not like a UFO came down and got her somewhere, you know what I mean?"
Brittany's family is asking the community for respect and support as they continue their search. Ellen told Dateline that as of now they have no leads. "It's weird, because there's literally nothing," she said. No sign of anything."
Authorities are hoping the public will come forward with any tips or information that may lead to Brittany's whereabouts. The district attorney told reporters that so far, tips from the public have been helpful in "both eliminating areas and giving us answers and pointing us in areas we hope and believe will be frugal."
Authorities are also asking residents in the area to review security footage they may have captured around the time of Brittany's disappearance and check any sheds, garages and other places on their properties where someone might go to escape the elements.
Family friend Ellen Walsh told Dateline Brittany's family wants her to know that they love her and just want to know that she is safe." If she hears any of this or sees any of these posts, she can just reach out to them," Ellen said. "And if she's not OK, hopefully, you know, we find her and are able to help her."
Lindsay Corcoran told Dateline that there has not been a person of interest named in Brittany's disappearance. She also said that Brittany's family members and boyfriend have been cooperative with investigators. District Attorney Early emphasized at the January 16 press conference that Brittany's is a missing persons case and is not being looked at as a crime.
Brittany is described as being 5'6", 120 lbs., with brown hair and blue eyes. According to the Brookfield Police Department, she was last seen wearing a black winter coat, hooded sweatshirt, jeans, and work boots.
Anyone with information is urged to call the dedicated tip line for Brittany's case at 508-453-7589, or the State Police Troop C Headquarters at 508-829-8326 or the Brookfield Police at 508-867-5570. Tips can be made anonymously.
www.nbcnews.com/dateline/missing-in-america/joint-agency-search-teams-scour-brookfield-massachusetts-area-hoping-f-rcna67751
Thoughts? I am placing Brittany's case in the Missing on TV section because of the above coverage on Dateline NBC's "Missing in America" digital series.
Admin Note : If you have any news-related updates on this case, please contact us here: amwfans.com/thread/1662/website-contact-form