Post by Scumhunter on Nov 20, 2022 8:39:06 GMT -5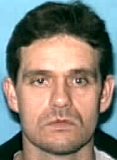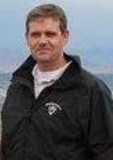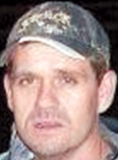 (Above: Smith, circa 2013. Photo Credits: Charley Project)
Missing Person Profile as of November 20th, 2022:
(Based on Charley Project website profile)
Missing Since: 11/08/2013
Missing From: Cedar Bluff, Virginia
Sex: Male
Race: White
Age (at time of disappearance): 42 years old
Height and Weight: 6'1, 210 pounds
Clothing/Jewelry Description: Camouflage-print hunting clothes and a titanium Timex watch. Carrying a Thompson Center .50 caliber muzzle-loading gun with a stainless steel barrel and a camouflage-print stock.
Distinguishing Characteristics: Caucasian male. Brown hair, brown eyes. Smith has a brown knot on the front of his left shin. He is blind in one eye.
From The Charley Project:
Details of Disappearance
Smith was last seen in Cedar Bluff, Virginia on November 8, 2013. His wife stated he left home on foot during the early morning hours to go hunting on his property on west Hurt Buggy Road. He's an experienced hunter and very familiar with the area.
When he failed to return home by evening, his family began searching for him and notified the police. Smith has never been heard from again. An extensive search turned up no indication of his whereabouts. He left his phone and cigarettes behind at home, and his wallet inside his truck. His rifle, which he would have taken hunting with him, has never been located.
Smith worked for the Consol Coal Company at the time of his disappearance. He was general foreman of the Buchanan No. 1 mine, in charge of over 500 people, and is described as a careful and conscientious person who was respected by the workers, studied all the safety regulations and made sure to abide by them.
In late October 2013, Smith had gone on a business trip to Atlanta, Georgia for a week. He was supposed to go to work the day after arriving home, but his wife called in sick for him, and he stayed absent on sick leave for the next five days. He also didn't check on how things were going at the mine or talk to any staff there during that period, which is uncharacteristic of his behavior; a mine foreman is supposed to be on call at all times.
On Thursday, November 6, Smith emailed the coal company to say he was feeling better, would go hunting on Friday, and would report to work on Saturday. Then he disappeared. He wasn't having any personal or work problems at the time of his disappearance, and his loved ones don't believe he would have walked out of his life and abandoned his wife, daughters and career.
There is some speculation that he met with foul play, since the search of his property turned up no sign that he was there or that he had been in an accident. His case remains unsolved.
Investigating Agency

Tazewell County Sheriff's Office 276-988-0645
Source Information
Virginia State Police
The Richlands News-Press
The Bluefield Daily Telegraph
WCYB 5
NamUs
charleyproject.org/case/eric-grady-smith
Thoughts?
Admin Note: If you have any news-related updates on this case, please contact us here: amwfans.com/thread/1662/website-contact-form