Post by Scumhunter on Oct 14, 2022 16:11:53 GMT -5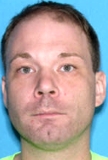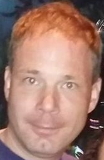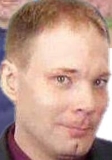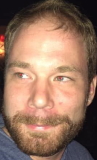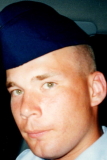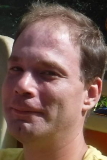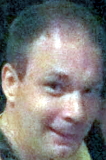 (Above: Klecha, circa 2017. Photo Credits: Charley Project)
Missing Person Profile as of October 14th, 2022:
(Based on Charley Project website profile)
Full Name: Brian Edward Klecha
Missing Since: 12/27/2017
Missing From: Lakeland, Florida
Sex: Male
Race: White
Date of Birth: 10/06/1982
Age (at time of disappearance): 35 years old
Height and Weight: 5'11, 175 - 190 pounds
Associated Vehicle(s): Gray 2014 Jeep Patriot (accounted for)
Distinguishing Characteristics: Caucasian male. Blond/brown hair, green eyes. Klecha has a deep cleft in his chin. He smokes cigarettes.
From The Charley Project:
Details of Disappearance
Klecha was last seen during a bank transaction at MidFlorida Credit Union in Auburndale, Florida on December 27, 2017. He was in the process of moving out of a residence in the 1300 block of Long Street in Lakeland, Florida, which he shared with three roommates. He has never been heard from again.
After Klecha's disappearance, his roommates divided his belongings among themselves. One of them, Ramon Antonio "AJ" Perez Seda, was found in possession of Klecha's cellular phone, passport and debit card. Perez Seda also traded Klecha's gray 2014 Jeep Patriot for drugs. Eventually it was located at Crosstown and Morgan Street in Tampa, Florida after being in a traffic accident, and was repossessed.
At the time of his disappearance, Klecha worked as a bus driver for Disney, and frequented LGBT nightclubs in Hillsborough County and Pinellas County. Investigators do not believe he left of his own accord and think he may have been the victim of domestic abuse or a drug-related crime. His case remains unsolved.

Investigating Agency

Orange County Sheriff's Office 407-836-4357

Source Information
Florida Department of Law Enforcement
NamUs
Facebook Page for Brian Klecha
Second Facebook Page for Brian Klecha
charleyproject.org/case/brian-edward-klecha
Thoughts? I am placing Brian's case in the Missing on TV section because his disappearance will be profiled this season on ID channel's "Disappeared" (Season 10 episode 7 10/26/2022).

Admin Note : If you have any news-related updates on this case, please contact us here: amwfans.com/thread/1662/website-contact-form