Post by Scumhunter on Dec 17, 2021 2:41:05 GMT -5
(Above: Top: Undated photo of Lagrotta; possibly 2010 but articles don't specify. Photo Credit: newsdaytonabeach.com via via Orlando Police Department Bottom: Age-progression to 2022 (click to enlarge). Photo Credit: In Pursuit)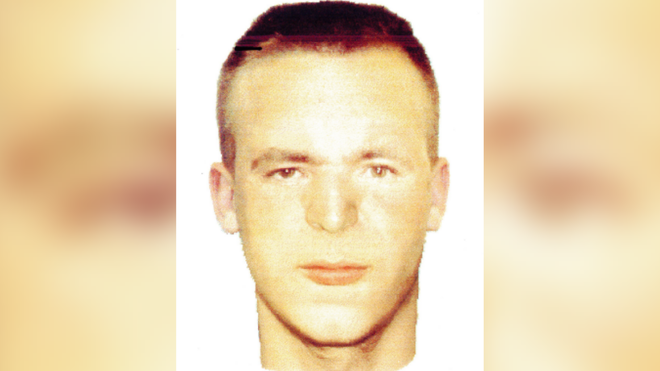 (Above: Composite image of Lagrotta in 1999. Photo Credit: wesh.com via Volusia County Sheriff's Office)
Fugitive Profile as of December 17th, 2021:
(Based on Florida Department of Law Enforcement public access wanted persons search)
Full Name: Leslie Renald Lagrotta
Offense: Sexual Assault
Date of Warrant: 02/18/2020
Warrant #: 482020CF002299O
Date of Birth: 11/02/1960
Race: White
Sex: Male
Height: 5'9"
Weight: 200 lbs
From wesh.com:
ORLANDO, Fla. —
Central Florida law enforcement agencies are searching for a man they accuse of "terrorizing" the region thirty years ago in a series of violent sex abuse and rape incidents.
Police say Leslie Renald Lagrotta, 61, is the prime suspect in three sexual battery crimes that took place between 1988 to 1989 in Orlando and four rape incidents from 1992 to 1998 in Volusia County. All of them went cold.
Through new DNA technology and persistent investigative work, Orlando Police Department detectives, the Volusia County Sheriff's Office and the Daytona Beach Police Department helped pin down Lagrotta's identity.
"You can't outrun your DNA, and that's what the chief is telling you. You can't out run it," Volusia County Sheriff Mike Chitwood said during a press conference Thursday at OPD Headquarters.
The only problem is police don't know where Lagrotta is and are calling on the public to help locate him. And they're offering $25,000 to anyone with information that leads to his arrest.
One case on May 11, 1998 in Daytona Beach spurred police to generate a composite sketch. A 20-year-old woman was walking on the beach when she was knocked to the ground and sexually assaulted.
A single palm print from that crime scene helped in this case.
"In this case technology that evolved in 2005 lead to a palm print help this detective to work with the other detectives to identify this individual," Orlando Police Chief, Orlando Rolon said.
Daytona Beach Police arrested Lagrotta in 2010 for resisting arrest and they got his fingerprints. It was in 2019 that detectives compared those fingerprints to the the palm print and matched it to Lagrotta.
Lagrotta then emptied his bank account of $22,000 and fled after police got his DNA, according to Orlando police detectives.
"The last thing he told one of his relatives was, 'the police is going to get my DNA. I need to leave town. I'm going to go prison,'" lead Orlando police detective, Michael Fields said.
U.S. Marshals have been searching for him for about a year and half now but don't know where he is. He could out of the country.
"Pick up the phone, let us know where he's at, so we can work with OPD and bring this scumbag to justice," Volusia Sheriff Mike Chitwood said in the news conference at the Orlando Police Department on Thursday. "We owe it to these women."
The victims who all still alive were young, white women in their 20s and many of them were held at knifepoint. Investigators who've spoken with them say they want justice.
Detectives say there's no doubt there are other victims out there.
Anyone with information about Leslie Lagrotta, or who has heard from him, is encouraged to reach out anonymously to Crimeline at 1-800-423-TIPS (8477) or crimeline.org.
www.wesh.com/article/cold-case-rape-suspect/38532607
Thoughts? As of this posting date (12/17/2021), Florida's public access wanted persons search still shows Lagrotta as having a warrant. I put 2020 as the wanted year since even though Lagrotta's alleged crimes occurred in the 1980s and 1990s, the first initial warrant for him was not put out until 2/18/2020 according to the search.
pas.fdle.state.fl.us/pas/restricted/PAS/person/WantedPersons.jsf
Also I'm a bit confused since there is a "regular" photo of Lagrotta but a computer image of what he looked like in 1999. Frustratingly, articles do not clarify if the actual photo is from Lagrotta's 2010 arrest or an earlier point in his life, so any clarity on that would be much appreciated.

UPDATE: As of August 24th, 2022 anyone with information on this fugitive's whereabouts can also call or text "In Pursuit" on the Investigation Discovery channel at 833-378-7783 and/or submit a tip at the show's website: www.InPursuitTips.comAdmin Note: If you have any (news-related) updates on this case, please contact us here: amwfans.com/thread/1662/website-contact-form