Post by Scumhunter on Oct 16, 2021 2:09:35 GMT -5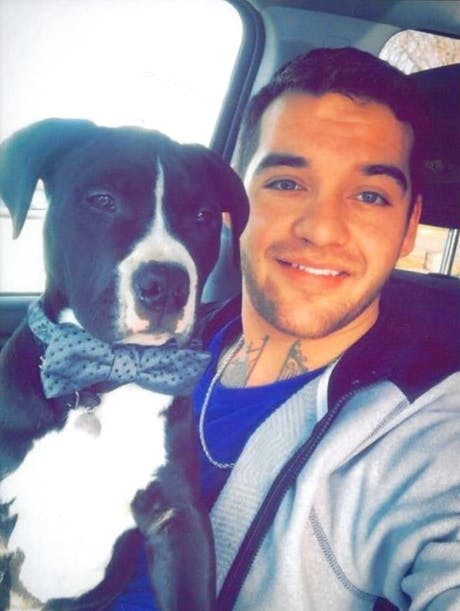 (Above photo credit: Crime Stoppers of Minnesota)
From kare11.com:
MAPLE GROVE, Minn. — The family of a man killed and left in a Maple Grove park in 2019 is announcing a $20,000 reward for information that leads to the arrest and conviction of the person or persons responsible.
A passerby discovered the body of 26-year-old Dayton Carter Rossetti laying in Lakeview Knolls Park the morning of July 30, 2019. Investigators quickly determined he had been fatally shot.
During the initial investigation two people were arrested on probable cause homicide in Rossetti's death, but were eventually released due to lack of evidence. Homicide investigators eventually identified a third person they believe was with the other two suspects at the time of the fatal shooting. They hope someone who saw or heard something can provide information that will enable charges to be filed.
"We need an understanding of what happened, what transpired, what was the sequence of events that occurred here at the park," said Maple Grove Police Commander Jonathan Wetternach. "There's obviously four individuals who were here at the park, we believe, and one of them lost their life.
Wetternach said investigators believe drug activity brought the men to Lakeview Knolls Park. The suspects police believe are connected to the homicide are said to have ties to the Maple Grove, Leech Lake and Cass Lake communities.
Rossetti's mother describes him as outgoing, an energetic man who worked in construction and made friends easily. Jen Carter told reporters she remains devastated by his death and is still looking for answers, resolution and closure.
"I've always been close with my son, and we've always had a special bond... and a part of me died the day he was taken," Carter reflected. "Not having the answers of why somebody would do this just keeps you up at night. It's disturbing, it raises anxiety... your whole mind is preoccupied with 'why.'"
The family, in partnership with Crime Stoppers of Minnesota, is offering a reward of up to $20,000 for information that leads to the arrest and charging of a suspect or suspects in the case.
Tipsters are asked to contact Crime Stoppers of Minnesota at 1-800-222-8477, or at the CrimeStoppers website.
www.kare11.com/article/news/crime/reward-offered-maple-grove-cold-case-homicide-dayton-rossetti/89-aa19ebf6-306b-4479-83f1-5d6edf630d45
Thoughts? As of this posting date (October 16th, 2021), Dayton's case is still listed as an unsolved homicide on the Crime Stoppers of Minnesota website:
www.crimestoppersmn.org/sitemenu.aspx?ID=674&P=crimeoftheweek
Admin Note: If you have any (news-related) updates on this case, please contact us here: amwfans.com/thread/1662/website-contact-form