Post by Scumhunter on Sept 6, 2021 0:24:40 GMT -5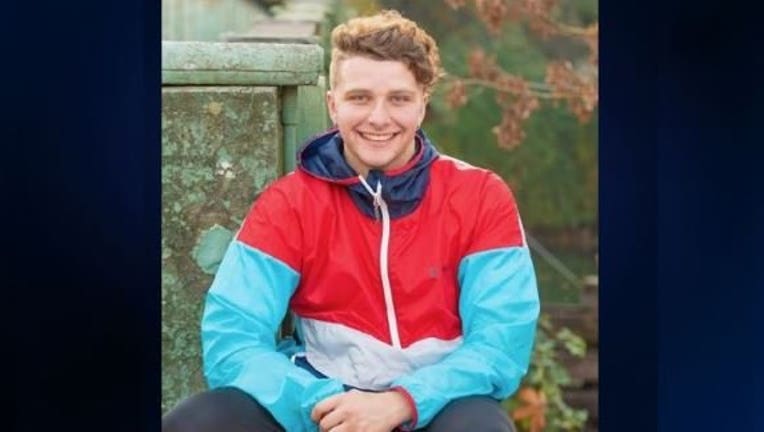 (Above photo credit: q13fox.com)
From Q13 Fox Seattle (q13fox.com): (June 2020 article)
SEATTLE - Next weekend marks five months since a much-loved and popular young man with a bright future was shot and killed in front of his family's Rainier Beach home in Seattle on Mother's Day.
Detectives want to be very clear that they still have no solid reason right now for why 18-year-old Conner Dassa-Holland was killed.
A memorial his friends built in front of his home is still maintained, showing he will not be forgotten.
Detectives say the night he was killed, Conner was moving his family's car that was parked across the street to in front of his home. He pulled around the block, drove down S. Fletcher St. and turned right on 51st Ave. S. That's when police say someone in another vehicle opened fire, shooting him in the head. Conner crashed the vehicle into some rocks across the street.
Surveillance video shows the suspects' vehicle racing away after the shooting and turn down, around the corner.
Seattle Police homicide detectives still need to know what kind of vehicle it is, who was in it and why this happened. None of the leads so far have been right. "All information that`s come in through social media, or any other source has not panned-out. We do not have a suspect in this case, which tells me there is somebody running loose out there right now responsible for his death. We need that information. Any detail that you give us will be looked into. I guarantee it," said Ret. Det. Myrle Carner with Crime Stoppers of Puget Sound.
Right now, there is a $6,000 cash reward offered for the tip that leads to an arrest in his case.
You can submit it anonymously through the P3 Tips app on your smart phone, or by calling the hot line at 1-800-222-TIPS(8477)
www.q13fox.com/washingtons-most-wanted/6000-reward-video-shows-witness-and-suspect-vehicles-wanted-in-murder-of-conner-dassa-holland
Thoughts? Although the above article is from June 2020 (please view the video links in it as it shows the aforementioned surveillance videos), there is a September 2021 update that this case is sadly still Unsolved and Conner's teammates plan on honoring him at their home opener:
komonews.com/news/local/rainier-beach-football-plans-dedication-for-former-teammate-in-unsolved-murder
Admin Note: If you have any (news-related) updates on this case, please contact us here: amwfans.com/thread/1662/website-contact-form