Post by Scumhunter on Dec 20, 2020 3:06:48 GMT -5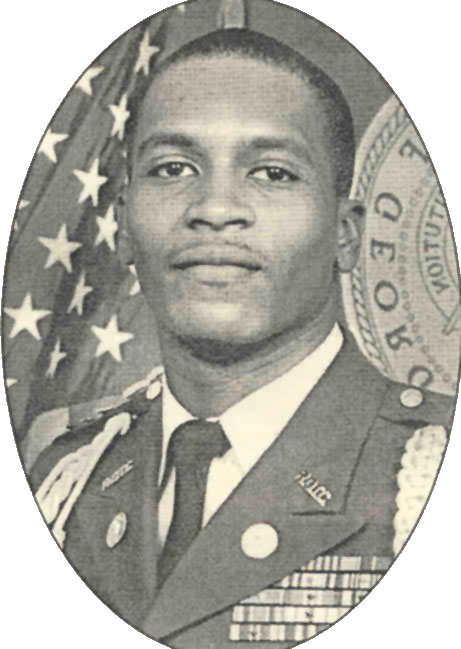 (Above photo credit: gbi.georgia.gov)
From the Atlanta Journal-Constitution website (ajc.com): (2017 article)
For Kelvin McDuffie, the future seemed bright.
McDuffie had overcome early hardship — his mother was arrested and convicted of manslaughter in the fatal shooting of another woman when he was just a teenager. But he had risen to become a second lieutenant in the U.S. Army Reserve and was a student at the University of Georgia with dreams of opening a restaurant.
But on a cold January day in 2003, the 25-year-old's bullet-ridden body was found in a remote area of Athens-Clarke County. Family told police they'd last heard from McDuffie the previous day, when he'd visited his grandmother in his hometown of Elberton, which sits near the South Carolina border some 35 miles northeast of Athens.
Nearly 14 years later, investigators with the Athens-Clarke County Police Department say they have no suspects and no serious leads in the slaying of the 25-year-old.
"As cold cases go, it's as cold as they come," Epifanio Rodriguez, public information officer for Athens-Clarke County Police Department, told The Atlanta Journal-Constitution. "It's coming up on 10 years since we've had anything on this case."
As in all cold cases, investigators periodically reach out to family and witnesses, hoping for a new lead that will provide a break in the case, Rodriguez said.
"As of yet, when we call the witnesses and family, we're not getting anything that will lead us to a suspect," the spokesman said. "There's no statute of limitations on homicide, so we'll continue to work it and try to see if we can find a suspect and get justice for this victim."
Since 2003, family members have said they are at a loss to understand why anyone would want to harm McDuffie.
They describe him as a responsible adult who overcame great difficulties. He was studying computers at UGA and taking an online business course, family and friends said. His goal was to return to Elberton and open a restaurant, they said.
The case has been beset with strange — and sometimes tragic — developments that have continued to intersect with the criminal justice system.
Nearly two years after McDuffie's body was discovered, his father was shot and killed by an employee at the Athens poultry processing plant where they both worked. Christopher McDuffie, 52, was siting in an office at the Pilgrims Pride Corp. plant when Nathaniel Brittain, a former Clark County sheriffs deputy, entered and fired at least seven shots from a Glock 9 mm handgun, police said. The elder McDuffie died instantly.
It appeared McDuffie and Brittain had been arguing and police do not believe there was any connection between the deaths.
The Athens-Clarke detective who had been working the Kelvin McDuffie's case, Matthew Henderson, was arrested and convicted on statutory rape charges, the Athens Banner Herald reported. He was sentenced to 10 years in prison
And McDuffie's mother, Cora, was paroled six months before her own son's death, in June 2002.
"Me and Kelvin went to pick her up (from prison) and we just got her situated when all this happened," Alicia McDuffie told the Athens newspaper in 2004.
After brother was shot and killed, Alicia McDuffie said "everyone was in shock for the longest time because Kelvin was the last person you'd suspect something like this would happen to.
"God," she said, "Always seems to take His best."
www.ajc.com/news/cold-case-uga-student-murder-remains-mystery/zQwYUgREXJUEE6DllECF6M/
Thoughts? The above article is from 2017, however, as of this posting date (December 20th, 2020), Kelvin's case is sadly still listed as an unsolved homicide on the Georgia Bureau of Investigation (GBI) website:
gbi.georgia.gov/cases/unsolved-homicide/kelvin-mcduffie
Admin Note #1: As of December 20th, 2020, the Georgia Bureau of Investigation (GBK) website lists the following contacts for anyone having information on this case:

Athens-Clarke County Police Department - (706) 613-3888 ext. 305
E-mail: [email protected]

Georgia Bureau of Investigation - (706) 542-7901
E-mail: [email protected]

Admin Note #2: If you have any (news-related) updates on this case, please contact us here: amwfans.com/thread/1662/website-contact-form