Post by Scumhunter on Aug 26, 2017 1:17:46 GMT -5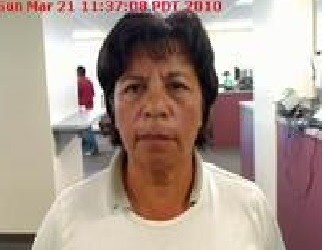 (Above photo credit: Crime Stoppers of The Inland Northwest)
From Crime Stoppers of The Inland Northwest:
On January 10th, 2014, at about 4:00 p.m., Spokane County Sheriff's Deputies responded to the 10500 block of East Empire on a report of a deceased female caught on a tree in the river. Deputies confirmed there was a deceased female in the river and the Spokane County Sheriff's Office Marine Unit recovered the body.
After a lengthy investigation by the Spokane County Medical Examiner's Office and Sheriff's Office detectives, the victim was identified as 58-year-old Maria Guadalupe Vega.
Vega was believed to live at an address in Tijuana Mexico. Vega crossed into the United States at San Ysidro on September 24th, 2013, at 12:51 p.m. She advised she was en route to 3600 South Las Vegas Blvd, the Bellagio Hotel and Casino, but never made it. No known vehicles or associates are known at this time Vega may have been with.
The Mexican Consulate has been advised of this investigation and is attempting to locate next of kin. Detectives are asking for any information citizens may have that either possibly knew Vega or saw here prior to January 10th. Any information is asked to be directed to Detective Justin Elliott at 509-477-3786. See photograph of Vega.
Crime Stoppers is offering a cash reward for anyone providing information leading to an arrest in this incident. Persons with information should call the Crime Stoppers Tip Line at 1-800-222-TIPS, or should forward the tip via the Internet website
www.crimestoppersinlandnorthwest.org
. Tipsters do not have to give their name to collect the cash reward. Crime Stoppers of the Inland Northwest is a civilian organization that promotes public safety by paying cash rewards for information that solves crimes. It is not affiliated with law enforcement.
www.crimestoppersinlandnorthwest.org/sitemenu.aspx?ID=643&P=unsolved
(scroll down for case)
Additional article on case:
fox5sandiego.com/2015/02/12/spokane-detectives-probe-death-of-tijuana-woman/
Admin Note: If you have any news-related updated information on this case, please contact us here: amwfans.com/thread/1662/website-contact-form