Post by Scumhunter on Nov 26, 2019 1:18:19 GMT -5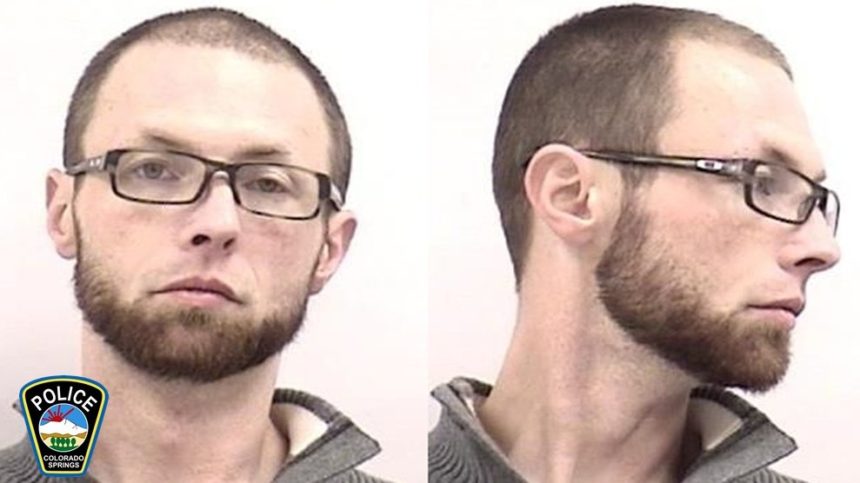 (Above photo credit: krdo.com via Colorado Springs Police Department)
From krdo.com:
COLORADO SPRINGS, Colo. -- After responding to reports of shots fired at Memorial Hospital Monday afternoon, police say that a suspect is at large.
Police identified the man as 35-year-old Randy Bishop, who is a fugitive wanted on multiple arrest warrants. He's described as 6 feet 1 inch tall, 170 pounds, with blonde hair and green eyes.
Police tell us they were following Bishop's car when he crashed in the 1800 block of North Circle Drive. Officers then apprehended Bishop and took him to UC Memorial Health Hospital to treat injuries from the car accident.
It was at the hospital where Bishop was able to escape custody while undergoing medical treatment. He fled down the hall pursued by a CSPD detective. Bishop got into a scuffle with the detective and managed to grab the officer's firearm.
Police tell us that Bishop fired at least one shot before he stole a silver BMW SUV from the hospital parking lot and fled the scene.
No medical staff or patients were injured, but the detective did require medical attention, according to a release Monday evening. The hospital was placed on lock down during the incident, but police say that any initial reports of an active shooter were incorrect.
According to the Pikes Peak area Crime Stoppers, Bishop is wanted on the following arrest warrants:
Assault with a Deadly Weapon
Strangulation
Kidnapping
Felony Menacing
Child Abuse
Police say they consider Bishop to be armed and dangerous, but do not believe him to be an immediate threat to the public.

This is still an on-going investigation. Anyone with information or is a witness to this investigation is asked to call the Colorado Springs Police Department at (719) 444-7000. If you wish to remain anonymous, you may call Crime Stoppers Tip Line at (719) 634-STOP (7867) or 1-800-222-8477.
krdo.com/news/2019/11/25/police-seek-wanted-fugitive-after-he-escaped-custody-at-memorial-hospital/
Thoughts? Based on local news reports, Bishop was still at large at least as of November 25th, 2019. Also, it is important to note Bishop is still considered armed and dangerous and anyone who spots him should call authorities or crime stoppers and not take any action on their own.


Admin Note: If you have any (news-related) updates on this case, please contact us here: amwfans.com/thread/1662/website-contact-form