Post by Scumhunter on Oct 7, 2019 1:30:34 GMT -5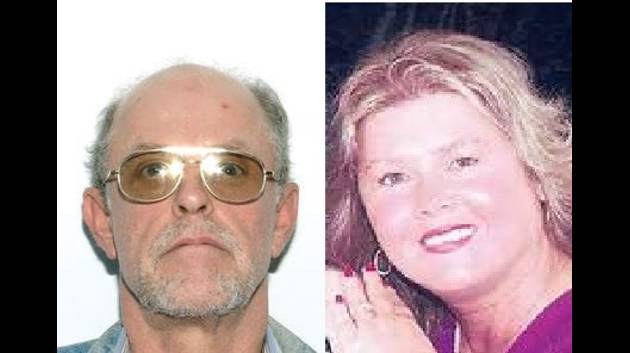 (Above photo credit: wsls.com)
From wset.com:
FRANKLIN Co, VA. (WSET) -- Frances "Polly" Dodson is somber as she places fresh flowers by her son's headstone.
"A mother or father should never have to come to a cemetery to bury their child," she said.
She brings flowers two or three times a year and stops by just to talk often, it's part of a routine she never imagined.
"The last thing he said to me was "I'll see you later mom, I love you,'" she said.
That was the last time she heard her son say those words. On October 3rd, 2013 her oldest son Ricky Dodson and his girlfriend Vicky Purdy went missing. Days later, investigators in Franklin County found a burnt car near the Henry County line with Vicky's body inside, but no Ricky.
"We knew something bad had happened to him," Dodson said.
Investigators found Ricky's body two months later in a wooded area in Franklin County off of Johnson Hill Road.
"It was sickening to think he had been laying there in the woods all that time," she said.
Six years later, Dodson misses Ricky's big smile and kind heart.
"He'd do anything for anybody," she said.
The years pass and many questions are left unanswered. Dodson is hoping someone brings investigators with the Franklin County Sheriff's Office a tip they need to bring justice for her beloved son.
"Even the most insignificant piece of information might be what they need to break this," she said, "I wish he was still here."
ABC13 spoke with an investigator from the Franklin County Sheriff's Office Thursday. He said there is a suspect in this case, but the department is working to gather enough evidence before they can bring charges. He said it's an active case and investigators are following up on leads and any tips they get, hoping to bring justice to these families.
If you have information about the death of Ricky Dodson or Vicky Purdy, you are urged to contact the Franklin County Sheriff's Office at (540) 483-3000.
wset.com/news/local/six-years-after-her-sons-unsolved-murder-franklin-co-mother-still-searching-for-answers
Thoughts?
Admin Note: If you have any news-related updates on this case, please contact us here: amwfans.com/thread/1662/website-contact-form