Post by Scumhunter on Jul 10, 2019 3:40:32 GMT -5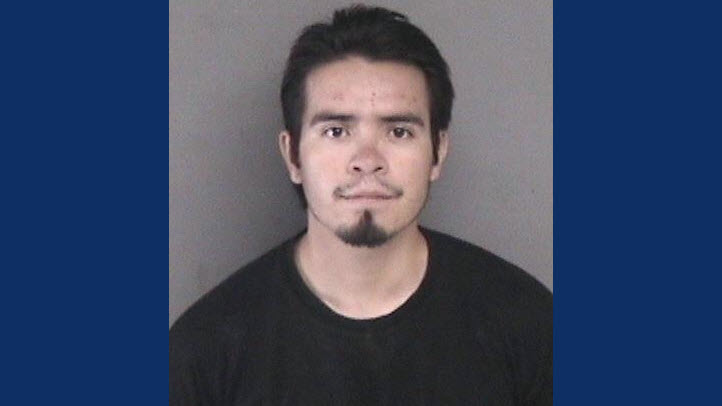 (Above photo credit: nbcbayarea.com)
From NBC Bay Area:
Police are searching for a 21-year-old murder suspect out of Livermore.
A SWAT team searched for Jorge Luis Tellez early Tuesday, but was unable to locate him at his Livermore home, police said.
Tellez is suspected of shooting a 16-year-old boy following an argument outside a Taco Bell on Monday. Police say the victim, who was identified by family members as Emmanuel Mosby, was transported to a hospital with a gunshot wound to his abdomen, where he later succumbed to his injuries.
The shooting was reported at 985 E. Stanley Boulevard. An investigation reveals there was a verbal altercation between Mosby and Tellez. Police said during the altercation Tellez pulled out a gun and shot the teen. The suspect then immediately fled the area.
"Everything is on the table," said Steve Goard from the Livermore Police Department. "We can't say this was a gang related thing. All knew each other and there was a poor dislike of each other."
Friends of family of the victim gathered Tuesday to remember the teen, who was an athlete at Livermore High School and an aspiring rapper.
"Emmanuel was a very good kid," said cousin Romanita Bunton. "He didn't bother anyone. He's a child and he didn't deserve that. For a 21-year-old to shoot him like that, it's terrible."
Livermore police say an arrest warrant has been obtained for Tellez, who is considered to be armed and dangerous.
They raided his home Tuesday morning but he wasnt there.

Anyone who sees Tellez should call 911.
"I love my little cousin, and what I'm going to say to the killer, turn yourself in."

If you have any information regarding this shooting, please call the Livermore Police Tip-Line at 925-371-4790. Those who wish to remain anonymous may do so.
www.nbcbayarea.com/news/local/Livermore-Police-Searching-for-Murder-Suspect-512480211.html
Thoughts? Based on local media reports, Tellez was still at large at least as of this posting date (July 10th, 2019).

Admin Note: If you have any (news-related) updates on this case, please contact us here: amwfans.com/thread/1662/website-contact-form