Post by HeadMarshal on Dec 31, 2016 19:49:17 GMT -5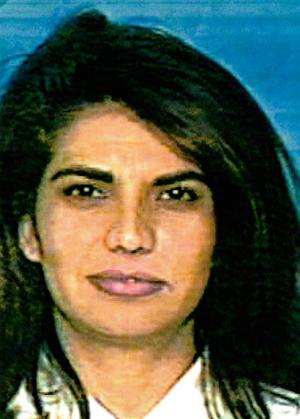 Photo Credits: Pinal Central newspaper
--
In 1993, Anna Marlene Reyes gave birth to her daughter, Crystal in Nogales, Mexico, then moved with her to Arizona. She was sent back to prison there for violating her parole. While incarcerated, she gave investigators key information about drug trafficking in Mexico which led to several arrests. Eventually, she and detective Avelino Tamala fell in love and trafficked drugs together. For some time, Crystal was living with her grandmother in Mexico when she went to live with Anna and Avelino in the US. The abuse that Anna and Avelino would inflict on Crystal included shaving off part of her hair and throwing snowballs at her. In the snowball incident, Crystal was only wearing pajamas which caused her to get severely cold and nearly die if it was not for a hot shower reviving her.
The abuse got even worse when Crystal had her hands and feet bound, and Avelino even stepping on her once while bound. Then Crystal was confined to a 20-inch dog crate where she constantly had to be in a bent position. This went on for weeks where Crystal began to starve, her skin withered by malnutrition. Anna and Avelino concluded their horrific abuse against Crystal, by binding her arms and wrapping her up with packing tape, then putting her body inside a cardboard box. The two went out and rode their bikes while Crystal died from everything the child had been put through.
Anna and Avelino buried Crystal in the desert that night in 1997, it being a year later until a partial skeleton was found. A former drug informant was told by Avelino that Crystal was dead but her body would never be located. An investigation was launched and Avelino actually described how Crystal died but was not arrested due to a lack of evidence. The partial skeleton that was found could not positively be identified as belonging to Crystal.
It wasn't until 2014 when Anna and Avelino's former housekeeper, Maria Gutierrez-Diaz told detectives about the abuse that she witnessed. Maria also told them that in 1997, she and her boyfriend were shot while driving, her boyfriend died from his wounds.
Maria testified that she saw Anna talk to what she recognized as one of the gunman right before the shooting. Investigators then finally got the DNA from Crystal's father, positively identifying the skeleton found in the desert.
Anna and Avelino were indicted on murder charges, this after they were both arrested for drug trafficking in 1998. In October of 2016, his trial started, Avelino then being convicted of Crystal's murder. He is scheduled to be sentenced in March 2017.
As for Anna Marlene Reyes, she was released and deported to Mexico in 2008. She is currently wanted for the murder of her three-year old daughter, Crystal.
Based on crime location, it is advised to contact the Maricopa County Attorney's Office at 602-506-3411 if you have any information on Anna Marlene Reyes's whereabouts.

Moderator Note: If you have any news-related updates on this case, please contact us here: amwfans.com/thread/1662/website-contact-form




---
Thoughts? A lot to go over here. I want to first thank the Pinal Central newspaper for the in-depth report they did on this case, which provided what I need to make this thread. I also want to thank the law enforcement agencies responsible for the arrest and conviction of Avelino Tamala and the indictment of Anna Reyes.
What Anna and Avelino did to Crystal is beyond repulsive. It sounds like Crystal would have been far better off living with relatives in Mexico. I really hope Avelino is going to rot in jail for the rest of his life, and Anna will soon join him. Capturing Anna I think is quite possible since she was last seen in 2008.
www.pinalcentral.com/arizona_news/tangled-narrative-surrounds--year-murder-case-of-child/article_ff9e63aa-70bf-5600-9fe3-ccb0e52805db.html
www.azfamily.com/story/33679873/man-convicted-of-murder-in-toddlers-1997-death-search-on-for-victims-mom