Post by Scumhunter on Sept 11, 2015 2:47:48 GMT -5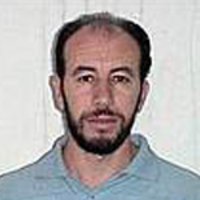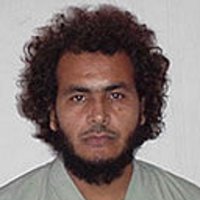 (Pictured above from Left to Right: Muhammad Al-Munawar, Muhammed Ar-Rahayyal, Wadoud Muhammad Al-Turki, Jamal Saeed Abdul Rahim Photo credits: atfp.org and/or fbi.gov)
Muhammed Ahmed Al-Munawar, Muhammed Abdullah Khalil Hussain Ar-Rahayyal, Wadoud Muhammed Hafiz Al-Turki, and Jamal Saaed Abdul Rahim are all members of the FBI's Most Wanted terrorist list.
All are wanted for their alleged role in the September 5, 1986, hijacking of Pan American World Airways Flight 73 during a stop in Karachi, Pakistan. The attack resulted in the murder of 20 passengers and crew, including two American citizens, and the attempted murder of 379 passengers and crew, including 89 American citizens.
The Wikipedia entry below goes into more detail and mentions those already caught and/or sentenced for their alleged role in the hijacking:
en.wikipedia.org/wiki/Pan_Am_Flight_73
On December 3, 2009, the FBI, in coordination with the State Department, announced a $5M reward for information that leads to the capture of each of the four remaining hijackers of Pan Am 73, who were reported to have been released from prison in Pakistan in 2008. (They had been convicted and sentenced to death in Pakistan, but those sentences were commuted to life.)
One of the four, Jamal Saeed Abdul Rahim, was reported killed in a drone strike on January 9, 2010, in Pakistan. His death was never confirmed and he remains on the FBI's Most Wanted Terrorists.
Thoughts?
Admin Note #1: According to the FBI.Gov website, If you have any any information concerning the whereabouts of these four individuals, please contact your local FBI office or the nearest American Embassy or Consulate.

Admin Note #2: If you have any news-related updates on this case, please contact us here: amwfans.com/thread/1662/website-contact-form
Read more:
amwfans.com/thread/2025/raddulan-sahiron-national-international-1993#ixzz3lPkbgdg6
www.fbi.gov/wanted/wanted_terrorists/muhammad-ahmed-al-munawar/view
www.fbi.gov/wanted/wanted_terrorists/muhammad-abdullah-khalil-hussain-ar-rahayyal/view
www.fbi.gov/wanted/wanted_terrorists/wadoud-muhammad-hafiz-al-turki/view
www.fbi.gov/wanted/wanted_terrorists/jamal-saeed-abdul-rahim/view