Post by Scumhunter on Jul 4, 2014 8:40:54 GMT -5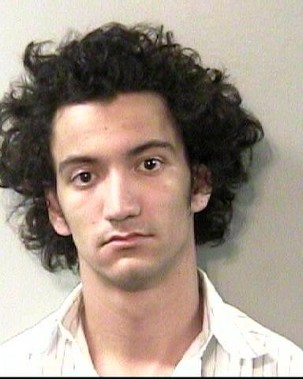 Fugitive Profile as of November 11th, 2014 (based on Crime Stoppers website)
Sex:
Male
Race:
Hispanic
Age:
24
DOB:
4/26/1990
Height:
5ft 9in
Weight:
145 lbs
Hair:
Brown
Eyes:
Brown
Who to call if you've seen him: 1-866-THE-HUNT (in Mexico 0188000990546) or submit a web tip to them at the following link: www.cnn.com/interactive/2014/06/us/the-hunt/tip/
***********UPDATE************************
Chris Ponce has been arrested in Spain.

***********UPDATE************************

Christopher Ponce was first profiled on the August 3rd, 2014 episode of "The Hunt"
On July 19, 2012, Ponce was traveling south in the northbound lanes of I-275 in Tampa, Florida. Ponce's vehicle collided with another, killing the driver, 20-year old William Angel, and injuring two passengers. Ponce was arrested for DUI and later charged with DUI Manslaughter, vehicular homicide, DUI with serious bodily injury, and reckless driving.
In May of 2013, however, Ponce cut off his ankle bracelet and disappeared before his trial. Since then, the case became national news even before "The Hunt" decided to air it, with a large social media presence put forth from friends and family of William Angel in an effort to catch Ponce.
Here's what may make a lot of us wonder why Ponce was out on bond in the first place- even in an ankle bracelet- He had 10 previous violations which included DUI and reckless driving:
In 2006, Ponce reportedly received his first violation after being cited for speeding, careless driving, and improper passing. In the following three years he would be issued three speeding tickets, another careless driving citation and a seatbelt infraction. In 2009, Ponce was reportedly arrested in Tallahassee for DUI, and subsequently had his license suspended. For his reckless conduct, Ponce was also given six months' probation and made to attend classes about driving intoxicated. According to state records, he was also arrested last year for driving with a suspended license. In addition to these driving violations, it has been reported that Ponce had eight other traffic violations since receiving his license at 16.
Thoughts? I'm not sure where Ponce could be but considering he's a wanted man for DUI and vehicular homicide, someone must be helping him. AMW for whatever reason had notoriously bad luck with drunk driving cases as Gloria Schulze, Sarkis Peltekian, Jesus De La Herran, and Michelle Comstock among others are still at large. But there is reason to be hopeful here, since a lot of those came before the explosion of social media in the late 2000's. With the massive effort on the internet to find him plus a $5,000 reward for his capture from the US Marshals, along with the airing on The Hunt, Ponce's world has gotten a lot smaller.
UPDATE:
In August of 2016, Christopher Ponce was arrested in Spain. Extradition is expected to take a few months.
www.findchrisponce.com/
www.facebook.com/FindChrisPonce
www.abcactionnews.com/news/region-tampa/christopher-ponce-reward-offered-for-fugitive-accused-of-dui-manslaughter-in-fatal-wrong-way-crash
www.myfoxtampabay.com/story/22515640/2013/06/05/dui-suspect-cuts-ankle-bracelet-goes-on-the-run
www.forthepeople.com/blog/motorist-driving-wrong-way-on-i275-causes-fatal-crash-had-10-citations
www.findchrisponce.com/
Admin Note: If you have any updated information on this case, please contact us here: amwfans.com/thread/1662/website-contact-form