Post by Scumhunter on Jul 5, 2019 2:07:46 GMT -5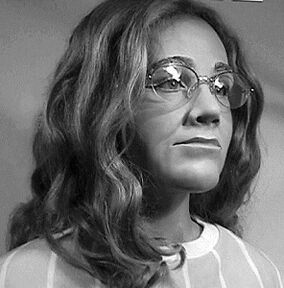 (Above photo credit: Unidentified Wiki)
From the Hamilton County (Tennessee) Medical Examiner's website:
INTRODUCTION
On March 29, 1999, workers clearing vegetation along the southbound side of I-24, between the north and south Rossville Blvd. exits, discovered a body in an unnamed tributary of the Chattanooga Creek, about 200 yards west of the Cannon Ave. overpass. The profile below is comprised of information gained from a thorough autopsy and detailed analysis of the skeletal remains.
BIOLOGICAL PROFILE
AGE: 35-40 (estimated)
RACE: White
SEX: Female
HEIGHT: 5'4" (estimated)
WEIGHT: 130 lbs. (estimated)
HAIR: Dark brown or black (natural color)
OTHER: Red, "twist-style" ponytail holder and a rubber band around left
wrist.
Might have had a peculiar stride due to possible "bow-leggedness."
ANTEMORTEM TRAUMA
Antemortem trauma is any injury that occurs to the body before death. These events can leave permanent marks on bones. A comparison of antemortem medical records and marks found on bones could lead to a positive identification of a skeleton. This individual had several healed antemortem fractures that might be remembered by someone who knew her:
Fracture #1: Healed fracture of the left cuboid. This would have been the result of an injury
to the top of the left foot, causing possible limping.
Fracture #2: Healed fracture of the right lateral cuneiform. Similar to Fracture #1, only an
injury to the top of the right foot.
Fracture #3: Healed fracture of the left 5th metacarpal. This injury would have been to the
outside of the left hand.
Fracture #4: Healed fracture of the right first rib. This would have produced a stiff or sore
right shoulder.
Fracture #5: Healed fractures of the nose.
TEETH
The dental hygiene of this individual is extremely poor. She has a total of 12 teeth, and all show signs of advanced decay and periodontal disease. All of her front teeth are missing, presumably due to periodontal disease. She might have complained of a tooth ache on her left lower jaw, due to an abscess that was active at the time of her death. Dental hygiene this poor is most often, but not always, associated with lower socioeconomic status.
CLOTHING
This individual was wearing only a pair of red shorts.
If this profile sounds like the description of someone you know to be missing, please contact the Chattanooga Police Department, Major Crimes Division at (423) 698-9539.
www.hamiltontn.gov/MedicalExaminer/case_profiles/FA99-2_UDI.htm
(additional composite photos in link)
Links with additional details:
Unidentified Wiki page:
unidentified.wikia.org/wiki/Hamilton_County_Jane_Doe_(1999)
NamUs profile:
www.namus.gov/UnidentifiedPersons/Case#/8191
Chattanooga Pulse 2016 article:
www.chattanoogapulse.com/features/an-identity-grown-cold/
Thoughts?
Admin Note: If you have any news-related updates on this case, please contact us here: amwfans.com/thread/1662/website-contact-form