Post by Scumhunter on Jan 19, 2019 3:34:33 GMT -5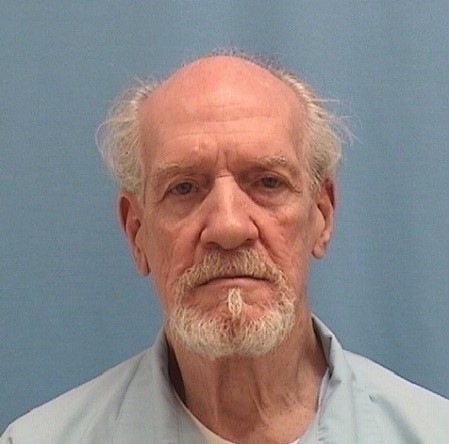 (Above: Thomas McMillan. Photo Credit: investigatinginnocence.org via Menard Correctional Center)
(Above: Gary Edgington. Photo Credit: investigatinginnocence.org via Pontiac Correctional Center)
It seems one leading cause of wrongful convictions in America is when a defendant with a below-average IQ falsely confesses to a crime. In this case, that person's confession may have put two innocent men in prison as well. I warn in advance this will be a very lengthy posting
Late last year, Bill Clutter, who founded the agency known as "Investigating Innocence" (which I deemed similar and credible enough to be put in the Innocence Project section) asked Bruce Rauner, the outgoing Governor of Illinois, to free now 68-year-old Thomas McMillan. (Relaitvely unimportant side note but I've seen his name spelled as both McMillen and McMillan in articles. McMillan is the last name spelling in Illinois DOC records, however.)
The case goes back to June 24th, 1989, the last night that 19-year-old Melissa Koontz would be seen alive. According to Investigating Innocence:
"Koontz left work at Cub Foods where she worked as a cashier on the Southwest edge of Springfield, Illinois. Her decomposed body was found a week later July 1, 1989, laying face-up in a cornfield approximately 1.5 miles away. She had been stabbed multiple times.
Multiple witnesses observed a suspicious young white male lurking in the employee parking lot around the time Melisa exited the store.
Less than an hour later, at 10:50 p.m., her vehicle, a black Ford Escort hatchback, was discovered abandoned on the Waverly Blacktop Road, a rural country road that led to her parent's home in Waverly, IL, approximately 15.2 miles from Cub Foods.
There was circumstantial evidence of a sexual assault. The buttons of the victim's shirt were torn off and the clasp of her bra was broken. Her skirt had been rolled up. DNA testing on the bra and shirt have identified a partial male DNA profile eliminating Tom McMillen and his co-defendants Gary Edgington and Donald Johnston as the source."
McMillan and Edginton would be charged with murder, based on the confession of Donald "Goose" Johnston, who the Innocence Project claims was an alcoholic and intellectually disabled person that falsely admitted to his role in the murder of Melissa Koontz.
Johnston identified McMillen as the killer in a plea deal that resulted in Johnson serving less than 7 years in prison. Johnston's testimony was part of the trial that convicted McMillen, as well as for Gary Edgington, who was convicted as well.
The following is the Investigating Innocence excerpt detailing Johnston's alleged false confession:
"Four days after Melissa Koontz disappeared, Donald Johnston sees a missing person poster and tells a police officer he had seen the missing woman in Carlinville, Illinois, 46 miles from where she disappeared. This was the first of many false statements Johnston would make about the case. McMillen was denied access to Donald Johnston's mental health records by the court when his defense attorney requested the records. Johnston recanted his testimony in a video-recorded statement in 2008, and signed a medical authorization allowing for the release of his mental health records. These records show he has an IQ of 54. According to the U.S. Supreme Court, "These persons are a special risk of wrongful conviction." (Hall v. Florida).
Tom McMillen's defense attorney Michael Costello provided an affidavit as to the significance of Donald Johnston's mental health records. "Had the mental health records of Donald Johnston been disclosed prior to trial I would have challenged Donald Johnston's mental competency to testify."
Richard Leo, considered one of the nation's leading experts on the psychology of false confessions, conducted a video-taped forensic interview of Johnston in 2008. He determined that those who actually committed the crime would provide facts of the crime not generally known to the public to the police. Leo determined that Johnston was not able to provide accurate details to the police.
Additionally, it was not just co-defendants McMillan and Gary Edgington, but even members of Johnsston's own family that would get into legal trouble due to his confessions, according to Investigating Innocence:
"Danny Pocklington
Danny was 15-years-old when his cousin Donald Johnston told police that Danny was with him when Melissa Koontz was abducted and killed. Danny receives social security disability for intellectual disability since he was a teenager. He too, falsely confessed to the murder of Melisa Koontz. He served 6 years in a juvenile correctional facility until he turned 21. He brought a silver necklace to school and claimed it had been taken from Melisa Koontz. Police reports indicate the Koontz family was shown this silver necklace, but it didn't belong to their daughter. There was no evidence at the time of the investigation that a silver necklace was missing. At autopsy the medical examiner removed a gold necklace that victim was wearing when her body was found. Pocklington provided another silver necklace to police claiming that he got it from Donald Johnston. Police failed to document whether this necklace had been shown to the family. Danny was mentally unfit to testify and was not called as a witness at the trials of McMillen or Edgington.
Mary Pocklington
The mother of Danny, she was charged with providing false statements to police. She is the one who gave police the silver necklace that she got from her son. This silver chain was offered as a key piece of evidence at trial corroborating the testimony of Donald Johnson. The mother of the victim testified that the silver chain was similar to one that her daughter had. However, she made this statement for the first time in court and never told police about her daughter having silver necklace."
Finally, Investigating Innocence sums up their case summary by mentioning a seemingly overlooked 2008 lead:
"The biggest forensic lead in the case was an unknown thumb print on the rear-view mirror of the victim's car. In 2008, the Sangamon County Sheriff agreed to run the print in AFIS, which identified an identified an individual who had never been investigated in the original investigation. The investigation by police at the time of the crime interviewed the victim's family to identify people who may have driven the car. The individual whose thumb print was identified the Sangamon County Sheriff in 2008 was never mentioned as a person who had been inside the vehicle. His name never surfaced in the original investigation. He has refused to voluntarily provide a sample of his DNA so it can be compared to the unknown male profile from the bra that recent DNA testing has identified. This DNA is significant because who ever killed Melissa Koontz grabbed the front of her bra and ripped it open. The DNA profile excludes Tom McMillen, Gary Edgington and Donald Johnston."
Link to Investigating Innocence Posting and 2008 article mentioning details of the case:
investigatinginnocence.org/thomas-mcmillen.aspx
illinoistimes.com/article-5415-could-you-confess-to-a-crime-you-did-not-commit.html
And please recall I warned this would be a lengthy posting as there are new updates in 2018.
In a December 14th, 2018 letter from Bruce Rauner asking for McMillan's clemency, it is claimed that two key witnesses who were never called to testify at McMillen's trial would have contradicted key testimony provided by Johnston that McMillen abducted and stabbed Koontz.
According to an article from the Illinois State Journal-Register:
"Ann Bramblett Manning, who then lived in Waverly, was interviewed twice by Sangamon County deputies but was never called to testify. Manning's boyfriend and driver of the car, Don Cox, was never interviewed.
In her statement to police, Manning said she saw Koontz's car slow to a stop ahead of the couple's car and that Cox had to maneuver around the car.
Clutter said that Manning's story contradicted Johnston's testimony that he and McMillen, along with Gary Edgington and Danny Pocklington, flagged down Koontz's car. He also testified that the four had driven from the Modesto area to New Berlin and had plans to rob the first person who came along for beer and gas money.
Koontz's body was found in a cornfield 1 1/2 miles from where she was last seen alive, leaving the Cub Foods on Veterans Parkway.
Clutter's letter also stated that multiple witnesses who were never called to testify saw a suspicious white man lingering in the Cub Foods employee parking lot at the time Koontz was clocking out from work."
www.sj-r.com/news/20181230/investigator-asks-rauner-to-grant-clemency-to-convicted-killer
Thoughts? Just a side note that Gary Edginton is being represented by the Innocence Project in New York.
As for McMillan, it seems despite Johnston's controversial confession, a thumbprint on Melissa Koontz's car not belonging to any of the defendants, and new potential witnesses, former Governor Rauner did not grant Clutter's wish since he is now out of office and McMillan is still listed as an inmate in Illinois DOC records as of this posting date (1/19/2019). J.B. Pritzker is the new Governor of Illinois.
I have not see any updates as to whether Clutter will also contact the new Governor although I'm assuming he'll do so. It is unfortunate timing though as clemencies and commuting of sentences are usually done as tradition on the last day of Governors leaving office. Hopefully Governor Prtizker will review the case of McMillan as well. Of course, if there is any positive progress in the near future for McMillan, it would bode well for Edgington also.