Post by Scumhunter on Jan 4, 2019 1:05:46 GMT -5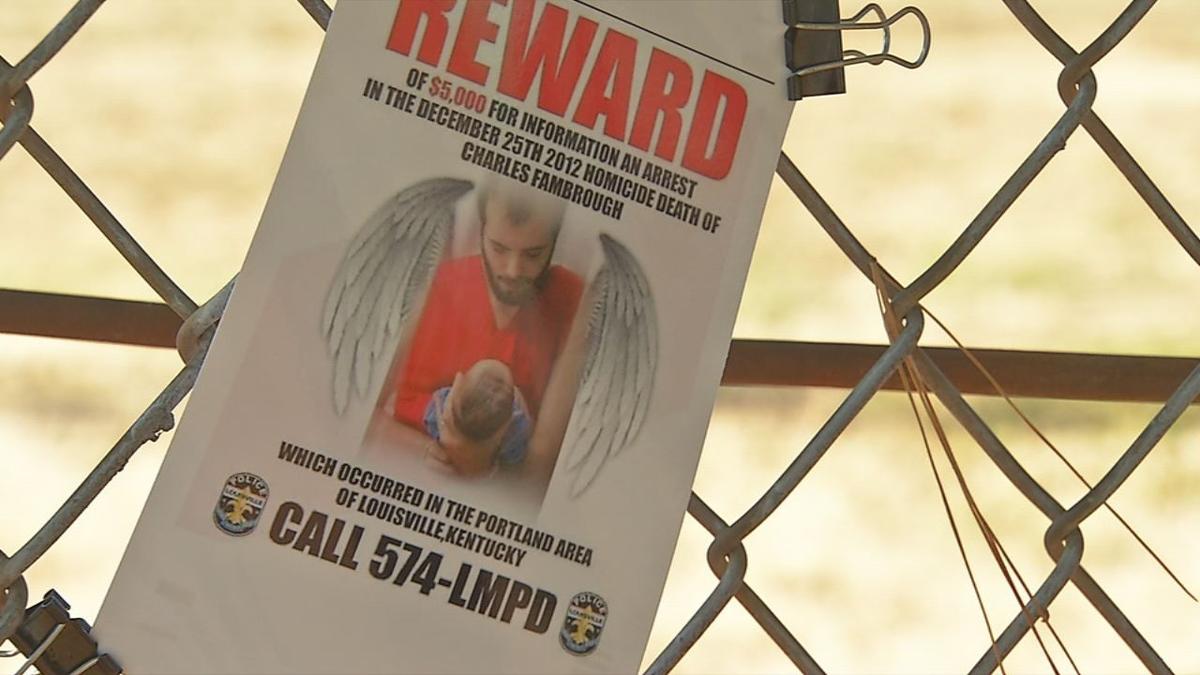 (Above photo credit: wdrb.com)
From wdrb.com:
LOUISVILLE, Ky. (WDRB) – A Portland family is still begging for help to solve a Christmas Day murder six years later.
Dec. 25, 2012, 20-year-old Charles Fambrough was shot and killed near North 22nd Street and Portland Avenue. His family says he had just walked his sister home from a party at their mother's house, when he was gunned down.
Fabrough's grandmother, Pat Charles, said she will not give up searching for answers.
"We ain't heard nothing," she said. "Why? He was a good boy. He didn't get out here doing drugs or stealing and stuff like that. He was a good boy."
Charles said the entire family gathered for a party every Christmas Eve to celebrate the holiday, which is also her birthday. She said six years ago, Fambrough left to walk his sister home. After he dropped her off, he grabbed his bike and was headed towards his house for the night.
"He didn't make it that far," Charles said. "He made it like three doors down from my granddaughter's house and someone shot him right there, a drive-by car."
She said what still hurts to this day is the fact Fambrough's son, who was two years old at the time of the shooting, is growing up without his father.
"He took care of his little boy," said Charles. "He left a little boy here. Whoever took him, took that little boy's daddy. And it's just not right. No child should have to grow up without a mama or a daddy."
Six years later, the family feels left in the dark about the investigation.
"We ain't heard nothing in years," Charles said. "Nothing. If they're still investigating? If it's a cold case? What's going on, we don't know."
Charles said she hopes someone will remember something and call police. But she also had a message for her grandson's killer.
"To whoever took him, tell us why," she said. "Turn yourself in. Face your punishment. Because only two people know what happened. That's you, whoever shot him, and God."
A $5,000 reward was announced soon after the murder for anyone with information that led to a suspect. If you have any information that could help police solve this case, call the department's anonymous tip line at 502-574-LMPD (5673)
www.wdrb.com/news/portland-family-searching-for-answers-in-christmas-day-unsolved-murder/article_54303d5a-07c9-11e9-8333-d32ddf1f72e5.html
Thoughts? What's weird about this case is Charles was a seemingly well-behaved young man with no enemies. So the reasons for why he would be killed in a drive-by shooting seem to be baffling. In my opinion, this could have been a case of mistaken identity or a bullet meant to hit a nearby house or person hitting Charles instead. Or perhaps some sort of argument turned deadly. As Charles' grandmother stated, only his killer may truly have known what happened that night. But hopefully if this killer bragged or confessed to anyone as well, I hope that person has the courage to do the right thing and call in that crucial tip.
Admin Note: If you have any (news-related) updates on this case, please contact us here: amwfans.com/thread/1662/website-contact-form