Post by Scumhunter on Aug 27, 2017 3:29:35 GMT -5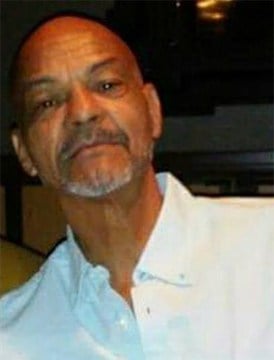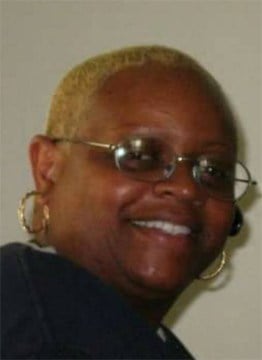 (Above: Left (Or Top): Terrell Nance Right (Or Bottom): Marva Amrine Photo Credits: kctv5.com)
From kctv5.com:
ANSAS CITY, MO (KCTV) -
A family is begging for answers after their loved one was brutally murdered over the weekend.
Marva Amrine was found shot dead in a car near East 38th Street and Park Avenue. A man who had spoken out just hours earlier about a drive-by shooting at his home was also found dead next to her.
People who knew and loved Amrine say she was respectful, responsible and a loving mother and grandmother who was tragically in the wrong place at the wrong time.
"My sister was just an awesome person, and I'm struggling right now to talk about her because we were so close. What I'm going to miss most, hugging my sister," said Michelle Amrine, who still can't process her little sister, the youngest of 10 children, is gone.
Investigators say they have some leads about who was responsible for killing Marva Amrine and Terrell Nance. They also believe the same people were behind a drive-by shooting at Nance's house just days earlier. But police need proof before they can make any arrests.
Amrine's family is looking to the public to provide that proof.
"My sister was innocent. She was at the wrong place at the wrong time but it's more than that. She was done wrong. She was brutally murdered," Michelle Amrine said.
Marva Amrine was picking up Nance for work about 4 a.m. Saturday. For years, the two have carpooled to Kansas City International Airport where they were both bus drivers. It appears once Nance got into Marva Amrine's car, someone opened fire. More than 20 shells casings were found nearby.
"They couldn't forensically identify her because her body was so riddled with bullets. I just want people to understand the realness of this and how this has impacted our life," Michelle Amrine said.
Just two days before, Nance's home was the target of a drive-by. His 12-year-old granddaughter and a family friend were shot when 16 bullets tore through his home.
Nance told KCTV5 KCTV5 News he believed the shooter must have had the wrong house. Fourteen hours later, he was killed. Now, it appears Nance was the intended target all along. But investigators are trying to determine why the two were killed.
"She had nothing to do with the anger or animosity this individual had for the other victim," Marva Amrine said.
Marva Amrine says her sister was very close with her daughter's and her four grandchildren. She's owned her home for more than 20 years and has never been in trouble with the law. She hopes those who know what happened don't let the murder of an innocent bystander go unpunished.
"This is something that needs to be addressed, and I just pray God moves in the heart of someone who knows what happened to my sister and troubles their heart and their spirit and moves them to come forward," she said.
Police are looking for a newer model black Jeep Wrangler with a black spare tire with a silver rim on back.
If you have any information, you are urged to call the TIPS Hotline at 816-474-TIPS.
www.kctv5.com/story/32168322/woman-begs-for-answers-in-sisters-murder
PDF flyer available under KCMO.Gov unsolved homicides listing:
kcmo.gov/police/homicide-3/2016-unsolved-homicides/
Thoughts?
Admin Note: If you have any news-related updated information on this case, please contact us here: amwfans.com/thread/1662/website-contact-form