Post by Scumhunter on Aug 19, 2017 8:40:17 GMT -5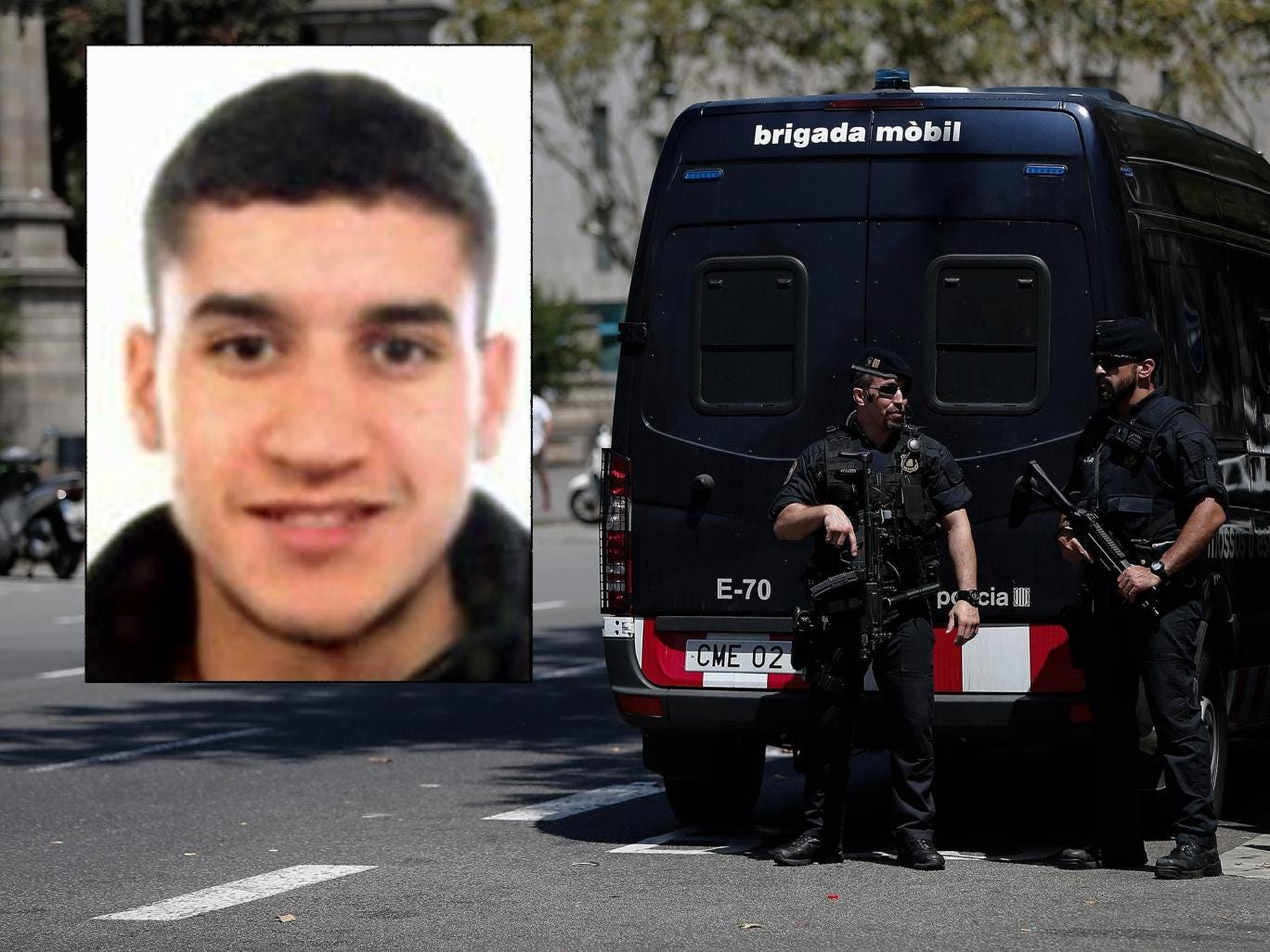 (Above photo credit: The Independent (UK)
From CNN:
Alcanar, Spain (CNN)An international manhunt was underway Saturday for the driver of a van that killed 13 people in Barcelona, as police probed the wreckage of a suspected bomb factory for clues to the cell behind two terror attacks in Spain.
The flattened ruins of a house in the village of Alcanar have become the center of a massive police investigation into a terror cell suspected of using the house to make bombs.
When an explosion destroyed the house Wednesday night, killing one person and seriously injuring another -- now arrested on suspicion of involvement in the attacks -- it set in train a series of events culminating in the deaths in Barcelona and one more in a second attack in the town of Cambrils.
A massive manhunt has been ongoing since a van plowed into pedestrians in the heart of Barcelona on Thursday afternoon, killing 13 and injuring 120.
Early Friday, a group of five attackers wearing fake suicide belts drove into pedestrians in the town of Cambrils, killing one and injuring six. Police shot all five assailants dead, but said late Friday it was "increasingly unlikely" that the Barcelona driver was among them, Reuters reported.
A Catalan police spokesman on Saturday confirmed the names of three of the five suspects killed in Cambrils as Moussa Oukabir, Said Aallaa and Mohamed Hychami.
He also said that Younes Abouyaaqoub, who's wanted in connection with the attack in Barcelona, remains on the run. Spanish media report that Abouyaaqoub is a 22-year-old Moroccan national.
Four people have been arrested, three in the town of Ripoll, to the north of Barcelona, and one in the village of Alcanar.
Authorities believe the terror cell involved in the Barcelona and Cambrils attacks -- believed to number about 12 -- has been "completely dismantled," Spanish Interior Minister Juan Ignacio Zoida said Saturday.
"We can say that the terrorist cell in Barcelona has been completely dismantled when you consider those who are dead, those who have been arrested, and those who have been identified, but that we cannot discuss because they are subject to an ongoing investigation," Zoida said during a news conference.
www.cnn.com/2017/08/19/europe/spain-attacks-barcelona-cambrils/index.html
Thoughts? Obviously this story continues and it seems possible one more fugitive could be named later but I'll edit the thread if that becomes the case. This is being placed in the fugitives on tv section because of the worldwide news coverage.

Admin Note: If you have any (news-related) updates on this case, please contact us here: amwfans.com/thread/1662/website-contact-form