Post by Scumhunter on Nov 19, 2015 8:12:40 GMT -5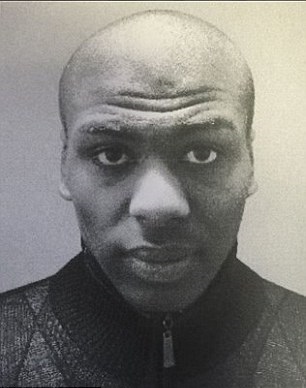 A manhunt is underway for the suspected bomb-maker who is believed to have made the suicide vests used by gunmen who carried out the Paris attacks. Mohammed K, who is from Roubaix in northern France, is thought to have assembled the explosives and detonators in suicide vests, before giving them to the suicide bombers, who killed 129 people in Paris on Friday 13 November.
Belgian Police have issued a search warrant yesterday (18 November) at the request of the French security services to find Mohammed K, who is believed to be at large and in hiding in Belgium. A picture of him has been made public. He has a scar on his right hand. The alert issued from French police said: "Urgent detect: attacks Paris! Very dangerous. Specialising in explosives and detonators"
Seven of the jihadis who died in the attacks wore identical explosive vests to blow themselves up after carrying out the atrocities in the Bataclan theatre and the Stade De France. According to security and intelligence experts, the suicide vests normally associated with bombings in the Middle East,were made by a highly skilled professional.
A former French intelligence chief told the AFP news agency: "Suicide vests require a munitions specialist. To make a reliable and effective explosive is not something anyone can do.
"A munitions specialist is someone who is used to handling explosives, who knows how to make them, to arrange them in a way that the belt or vest is not so unwieldy that the person can't move. And it must also not blow up by accident."
Police are also searching for Salah Abdelslam, who has been described as the 'logistics manager' of the Paris attacks Mail Online reports. An international manhunt was launched by French police for Abdeslam, one of three brothers believed to have been involved in the coordinated attacks which left 129 dead and hundreds more injured on Friday, 13 November.
Reports say he had already been identified as the person who rented the black Volkswagen Polo used by the group of terrorists who attacked the Bataclan concert hall, killing at least 89 people.
He and two others were spoken to by police who pulled their car over on Saturday (14 November) morning on the A2 motorway between Paris and Brussels. They were stopped just hours after he had abandoned the rented car containing three Kalashnikov AK-47 assault rifles on the outskirts of the French capital. While he had been identified as a person of interest, that information had not been transmitted to those responsible for conducting the border checks. The officers apparently let him go after checking his ID, BBC news reports.
French police have issued an international arrest warrant for the "dangerous" 26-year-old, advising the public not to approach him. Salah is described as having brown hair, and 5ft 7in tall (170cm).
Mohamed K is thought to have fled to Brussels, an area known as the 'jihadi capital of Europe'. A Belgian security source told Het Nieuwsblad that police have been searching for him and fear he might be using the country as a safehouse. "Even more than Salah Abdeslam, he is the man we need to find as quickly as possible," they said.
Police carried out heavy raids in the northern Paris suburb of Saint-Denis targeting Paris attack mastermind Abdelhamid Abaaoud and Abdelslam.
Police are also said to be searching for Youssef Bazarouj, who is believed to have been part of a team of three attackers, who carried out the shootings at the sidewalk cafés that left dozens dead.
www.ibtimes.co.uk/paris-attacks-police-launch-manhunt-suspected-isis-bomb-maker-mohammed-k-1529427
Admin Note: If you have any news-related updated information on this case, please contact us here: amwfans.com/thread/1662/website-contact-form